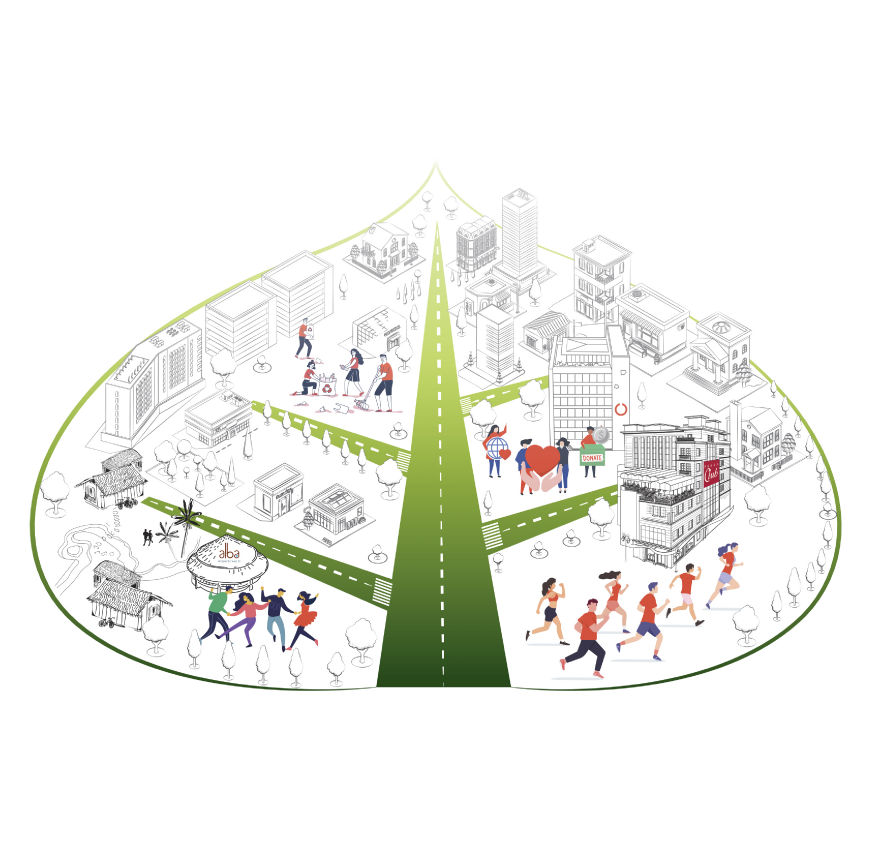 Commit the no-use of children labor, no illegal employment, equal men & women rights, etc…
Without constraint, set out reduce the staff turnover and, if possible, to open another 2,000 jobs by 2025.
Create a Support Fund equivalent to 1% Profit aimed at "Education". That Fund will select projects in connection with under-favored regions' schools, including the "A Day In My Life" Program where pupils are invited for one day to participate in one activity of the company.
Incite departments at Group level and subsidiaries to work with or employ people with disabilities.
At Group level, arrange a one day "Garage Sale". At subsidiaries, support re-commerce projects.
Organize a Garbage Collection Day for all staff.
Implement the Employee Happiness Survey and develop an action-plan to increase staff's engagement
Increase the number of staff to join the Collective Agreement.
Develop at Group level and subsidiaries a relevant criteria check-list for suppliers, in particular looking at angles reducing plastic and paper and setting anti-corruption regulations.