Mark your calendar and prepare to be healthy and happy. Global Wellness Day is officially back on Saturday 12th June with a series of exciting online activities on "Người Openasia" fanpage.
Global Wellness Day is a social project, created by a successful Turkish business woman, dedicated to living well with the goal of increasing awareness of "good living". For its 10th anniversary, in 2021, this event will be celebrated with a 12-hour free virutual live stream in tandem with safe, public events and complimentary educational wellness offering around the world.
At Openasia, we are sure that the Treasure Hunt Race held at Global Wellness Day 2020 still remains memorable to all of us. This year, the day will take place with an online format instead of offline as in previous years, but promises to be appealing as always. Rumor has it that there will be many interesting games held on "Người Openasia" fanpage, and the prizes for the winners are also very attractive!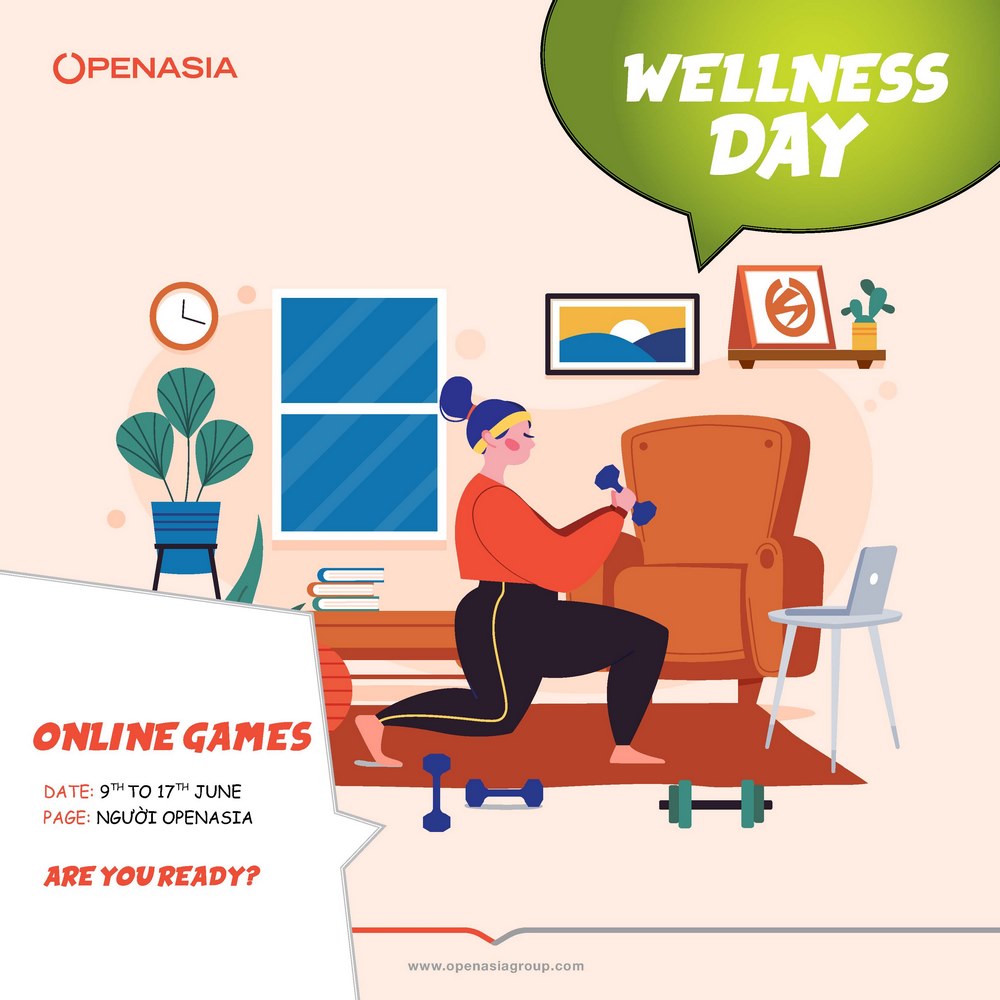 We hope this event will help you relieve stresses and enjoy happy moments with your colleagues. And more importantly, each person will be more aware of the importance of healthcare, both physically and mentally. That is also the message we want to deliver through this year's Global Wellness Day.
The games start from 9th to 14th June.