In 1998, Vietnam joined the Asia-Pacific Regional Cooperation Forum, a prelude to a new developmental step in the country's integration process. That same year, in Binh Duong, Rose Morant, a French designer with her group of artisans, wrote a new story about Vietnamese lacquer, and introduced Vietnam to the world in a brand-new way.
Nearly 20 years later, Hanoia brand was born, and it was Rose Morant who inspired the story of Hanoia lacquer. That journey started in a traditional craft village in Binh Duong (Ho Chi Minh City), but Rose Morant and her first group of six artisans did not simply repeat the footsteps of their predecessors.
They have tried their best to create a new experience where quality is always honored, where every detail carries the artist's mind, where emotion is the final destination.
The first order – 2000 pairs of lacquered sandals – was born in a simple space, with bamboo sheets and racks at uncle Tu Lau's backyard. One of the most premium handcraft brands in Vietnam has taken such toddler steps.
Orders gradually diversified: from small lacquerware items, to establishing a line of lacquerware based on horn material – a technique that would later become popular around the world – which became the next bricks to this lacquer dream.
Then, in 2008, Thien Hong factory was opened, with only 50 employees but it gradually became a reputable supplier for many famous European fashion houses.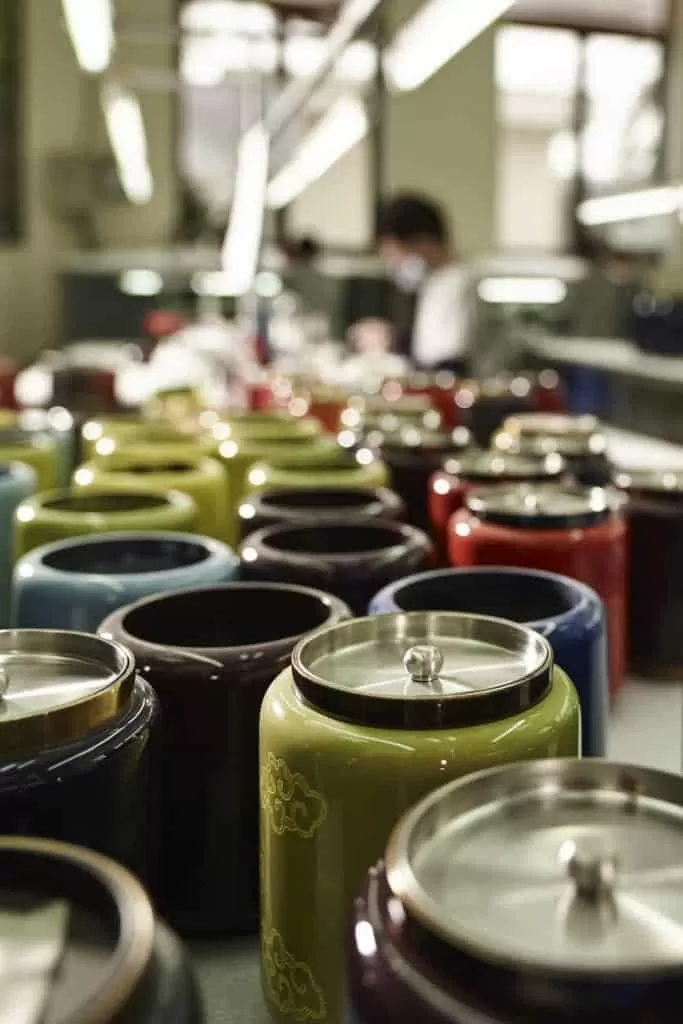 Thien Hong went under Openasia's roof in 2010, continuing its wish but in a larger form. 2013 was a new milestone for Thien Hong lacquer artists: the success of the Art de Vivre interior decoration collection led to the establishment of Thien Hong factory with more than 70 employees in Ha Thai craft village, the cradle of northern lacquer.
The first products in this period were lacquer trays, which were continuously renewed and promoted in terms of technology: from plain trays, then engraved, then hand-painted with horse-shapes for the first time.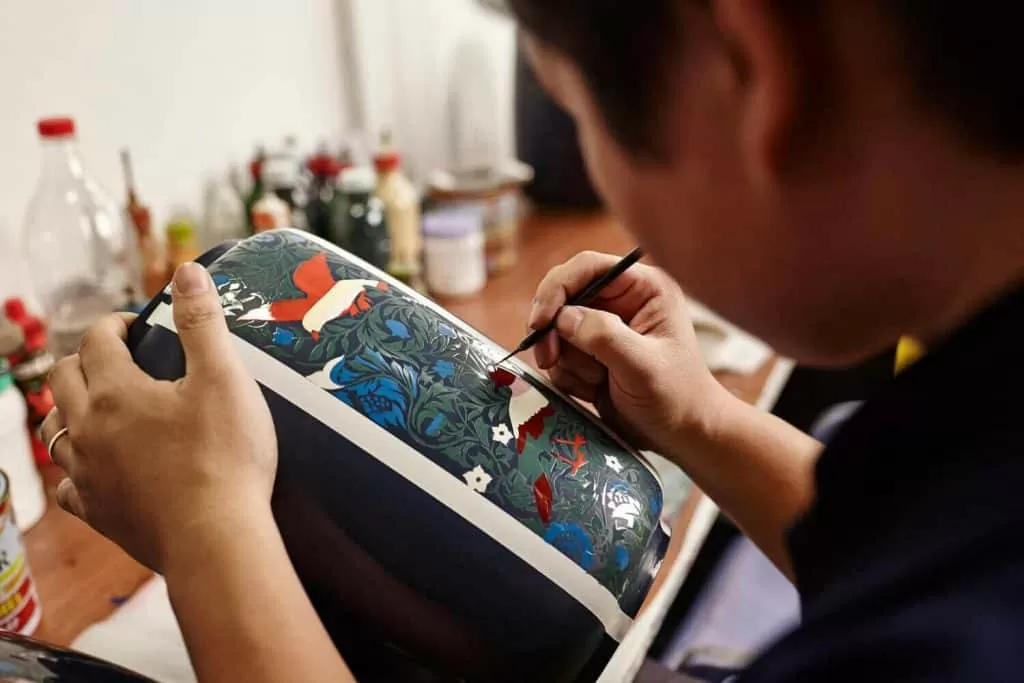 In November 2015, in the old quarters of Hanoi, Hanoia's interior decoration and jewelry collection were introduced for the first time in the space of 87 Ma May traditional-house.
Tea boxes, flower vases and candleholders were launched here, after 3 years, still intact and stable at the best-seller position with customers who are passionate about modern lacquer art.
Hanoia relies on craftsmen and designers to build a whole new language for lacquer.
A year later, Hanoia House was born in the old Dong Lac communal house, officially marking the "boom" period of the brand, one more step in realizing the dream of bringing contemporary Vietnamese lacquer to the public at home and abroad.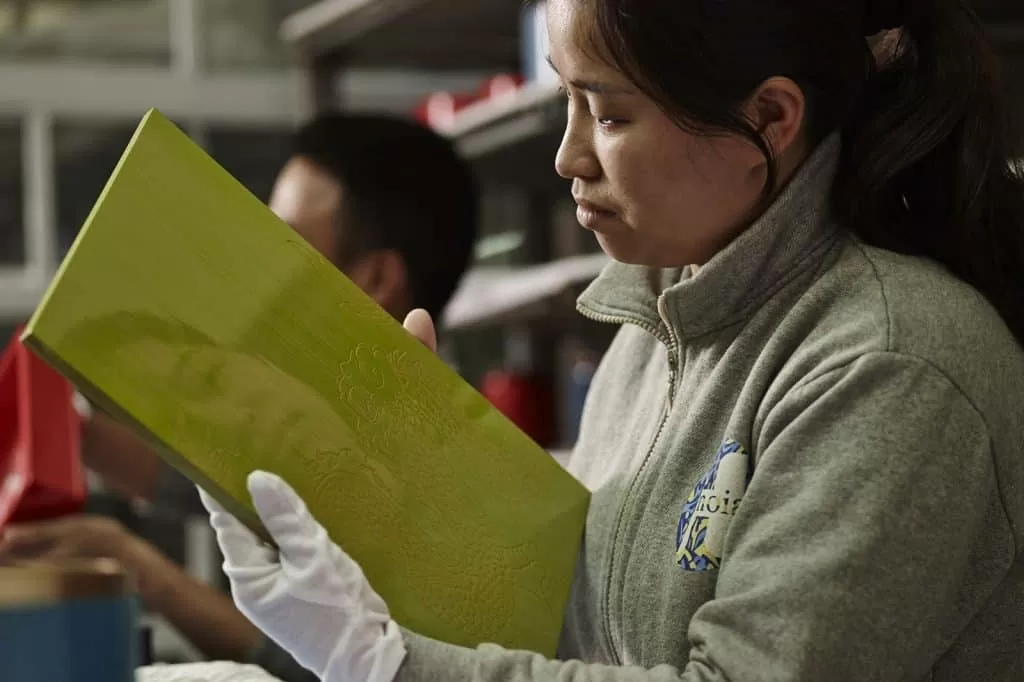 Every day in Hanoia, skillful and talented lacquer artists continue to promote traditional handcrafting techniques and bring innovation to build a top luxury craft brand in Vietnam.
Celebrating the uniqueness of pure Vietnamese materials, Hanoia revives ancient inspirations and Asian cultures through contemporary shapes, colors, patterns and techniques.
New product lines were born, unique in patterns, designs, colors and rich in categories. The Hanoia brand, with its strength in lacquer, is expanded onto other materials, such as Lanh My A, dó paper, bamboo, wood, stone … Each product line contains a philosophy of beauty in contemporary blend with the sophistication of traditional craft know-how. Therefore, they not only attract foreign tourists, but also captivate Vietnamese people, those who are proud of mentioning the affectionate name: Hanoia.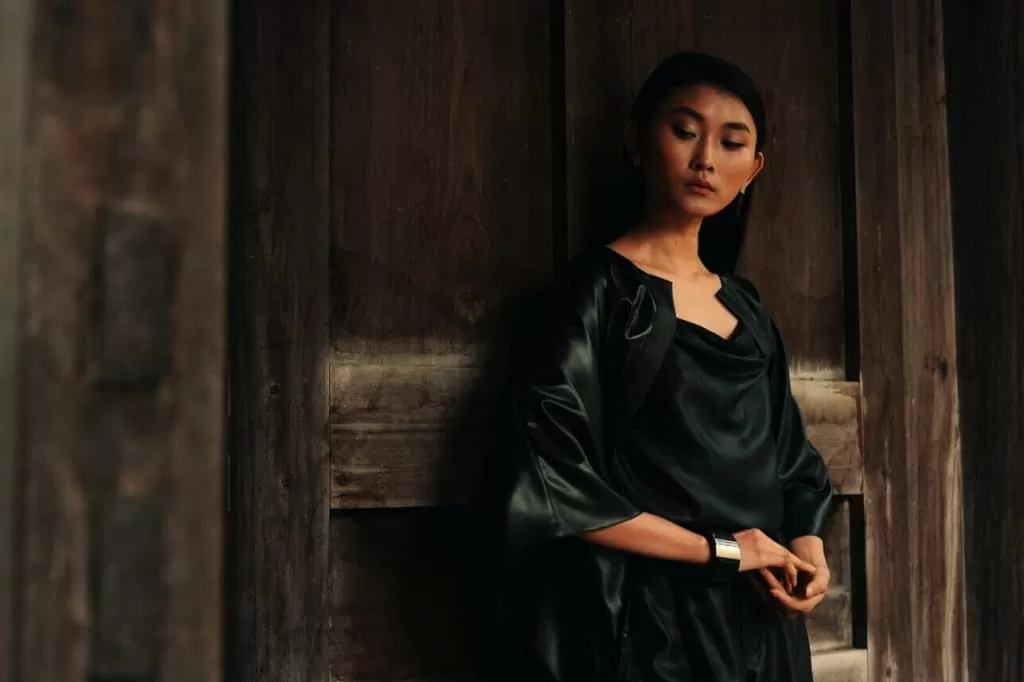 In November 2018, after 3 years opening to the public, Hanoia has 8 stores, 2 workshops with more than 300 artisans and an office personnel apparatus of nearly 50 people in both Hanoi and Ho Chi Minh City. However, that is not the final destination: Hanoia is still writing a story that started 20 years ago, the story of bringing the "golden hands" of Vietnam to the world, the story of passion. At Hanoia, beauty, sophistication in craftsmanship and perfection in the crafting process all meet through the lacquer language.