Alba Wellness Resort by Fusion has been recognized in the "Traveler's Choice Awards 2023" by TripAdvisor, as well as Top 10 Hotel Spas in Vietnam and Number 5 in Top 10 Upcountry Hotels in Vietnam by Travel & Leisure Luxury Awards Asia Pacific 2023. These recognitions highlight the resort's remarkable impression on both international and domestic travelers, thanks to its abundant natural landscape and commitment to sustainable development and environmental preservation.
Alba Wellness Resort by Fusion has been honored with the Tripadvisor Travelers' Choice award for 2023, based on positive reviews and ratings from guests who stayed at the resort throughout the year 2022. Alba Wellness Resort by Fusion has surpassed many competitors in the region and has been ranked among the top 10% of outstanding hotels and resorts on the Tripadvisor travel website.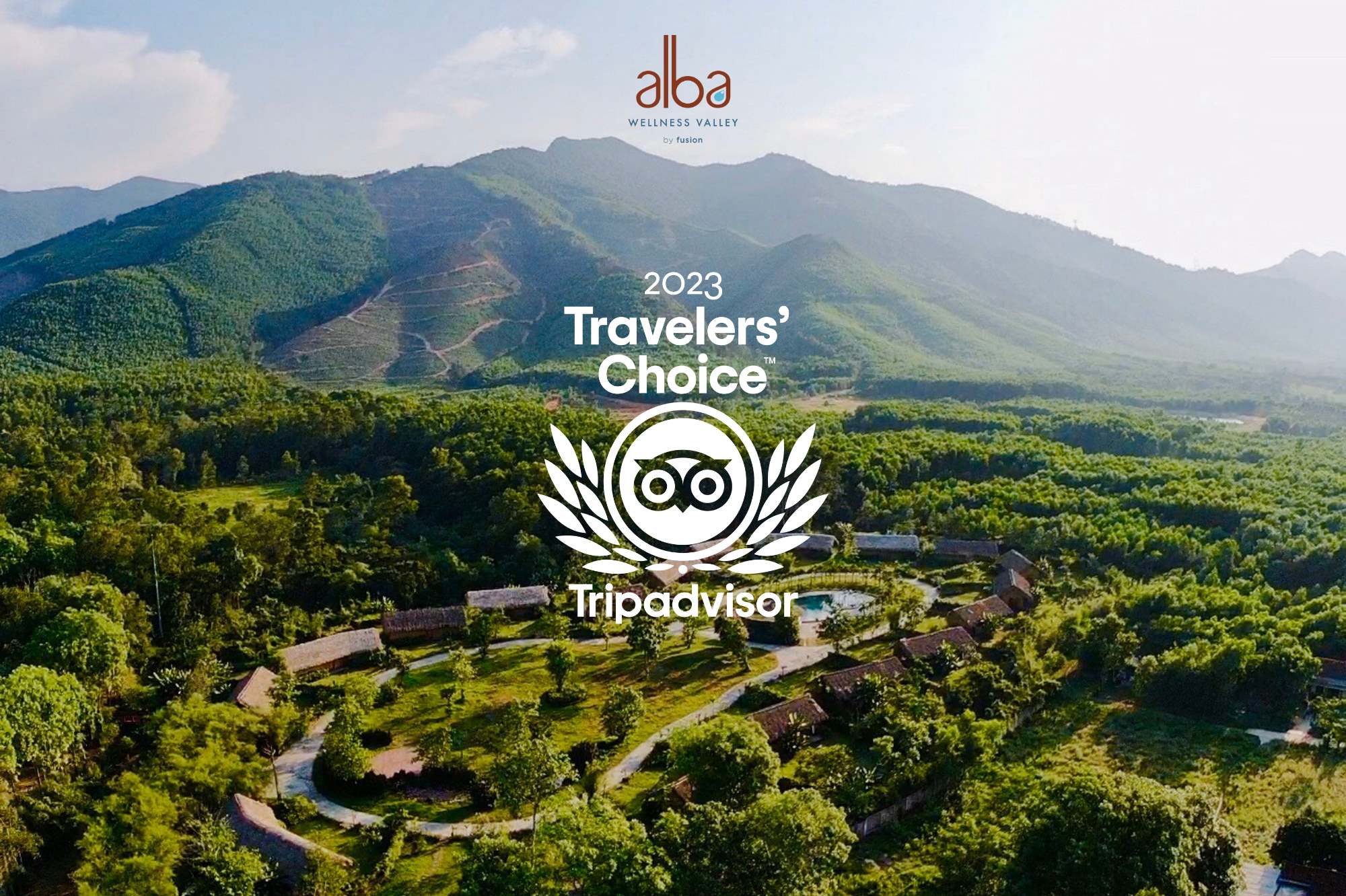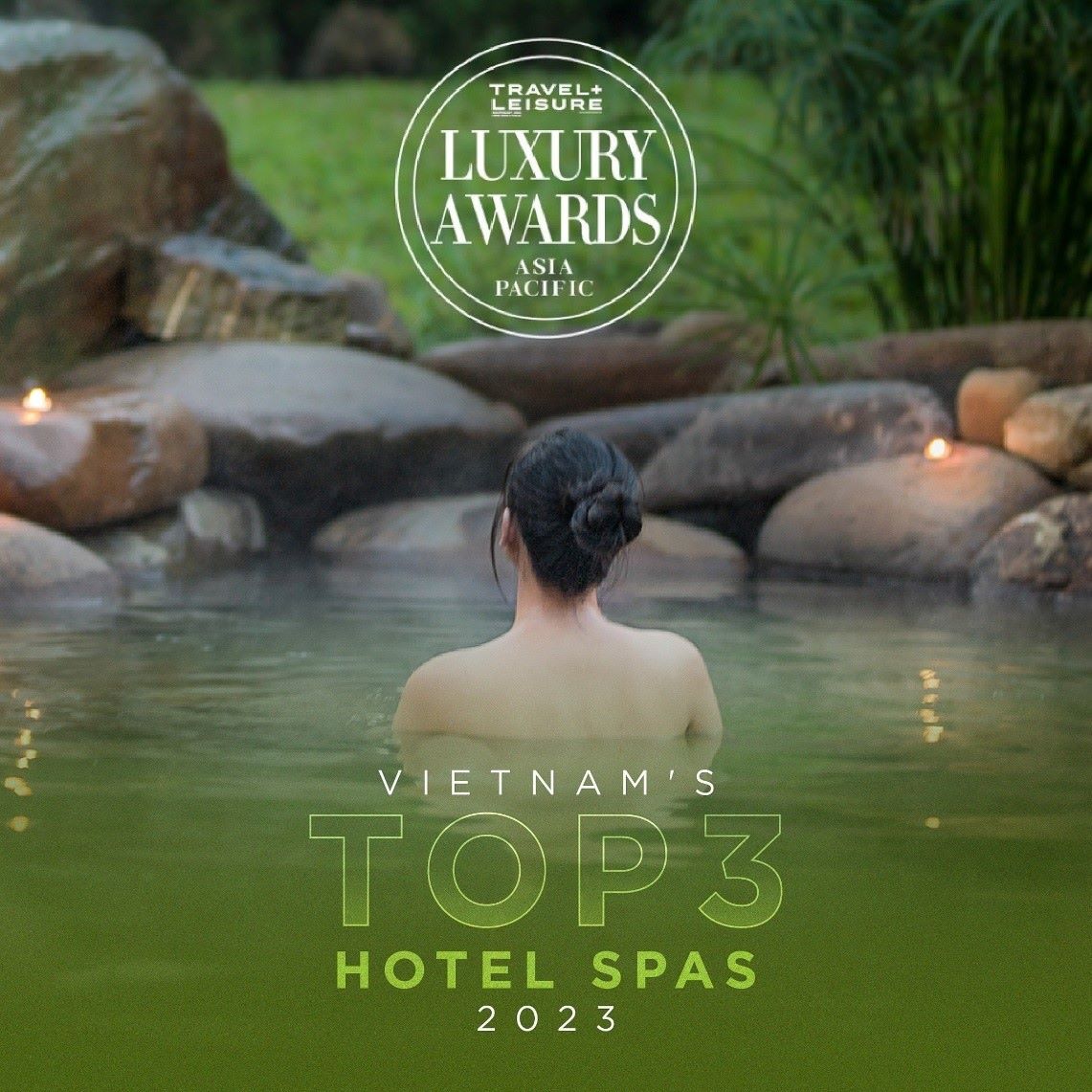 Alba Wellness Valley by Fusion also scored two coveted spots in Travel + Leisure Luxury Awards Asia Pacific 2023, together with leading hotels and resorts in Australia, Cambodia, Laos, Hong Kong, Indonesia, Japan, Macao, Malaysia, Maldives, New Zealand, Philippines, Singapore, South Korea, South Pacific, Thailand and Vietnam. Nominees were selected by the Travel + Leisure Southeast Asia team of editors and contributors across Asia Pacific and voting was open to everyone.
Officially operating since 2018, Alba Wellness Resort by Fusion has been a pioneer in the field of health-focused tourism in Vietnam, integrating multiple amenities such as exploring local culture, relaxing and rejuvenating in pristine nature, and indulging in beauty and body rejuvenation through activities like Onsen bathing, meditation, yoga, and therapeutic spa treatments.
Travelers will fully immerse themselves in a cool and green environment, embracing the endless healing energy from the surrounding mountains and natural hot springs.
Located just 30km north of Hue, this vast tourist-resort area is embraced by lush forests, gardens, and refreshing waterways. The natural hot mineral springs flow through layers of sediment at the foot of the Truong Son range, elevating the value of Alba Wellness Valley and transforming the resort into a paradise oasis nestled between nature and modern society.
The Vietnamese-Japanese architectural fusion harmoniously blends into the cool and green surroundings of gardens and water bodies.
Alba Wellness Resort by Fusion is designed to celebrate the harmonious beauty of Vietnamese and Japanese cultures within a simple countryside setting. The presence of wooden gates, bamboo-lined paths, and red bridges crossing streams adds a touch of charm. With a spacious 2,000m2 Onsen & Spa center, 56 well-equipped guest rooms, a restaurant and bar, fitness and yoga facilities, a meditation garden and swimming pool, meeting rooms, a children's play area, an organic farm, and a traditional craft village, Alba Wellness Resort by Fusion is an exceptional sanctuary in the midst of nature.
Guests can also participate in gardening and cooking activities with local farmers at the organic farm within Alba Wellness Resort by Fusion.
Christy Rose, a guest who stayed at Alba Wellness Resort by Fusion in February, shared her experience: "It is the most wonderful place I have ever visited, a peaceful island away from the hustle and bustle of the city. I forgot all my worries and found deep serenity within myself. I had four amazing days here. The staff members were very attentive and didn't hesitate to go the extra mile every day to satisfy the guests."
Chris F, another guest who stayed at Alba Wellness Resort by Fusion in April, was fascinated by the Japanese-inspired architecture and enjoyed the diverse culinary experiences at the resort. During their 9-day stay, Chris successfully went through a body detox cycle, rejuvenating his body to a perfect state, and participated in various entertainment activities with his family and fully immersing themselves in nature.
The above awards recognize the tireless efforts of the leadership and staff at Alba Wellness Resort by Fusion throughout the years, aiming to build a unique wellness tourism model in Central Vietnam.