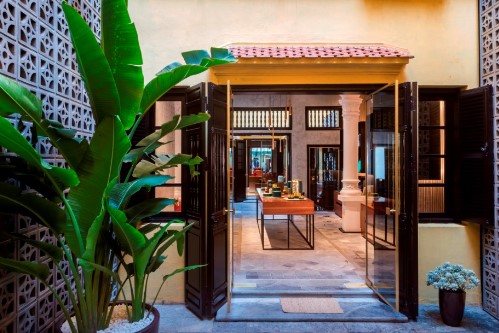 Visitors can admire the unique architecture of old Hanoi and the sophistication of each traditional handicraft product.
Amongst many historical buildings remaining at the heart of Hanoi's old quarters, the house at 38 Hang Dao is an interesting stopover, where old cultural values are reproduced in contemporary perspective.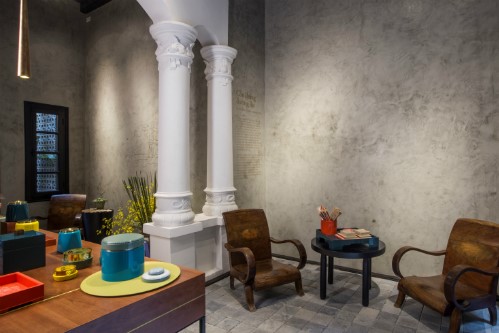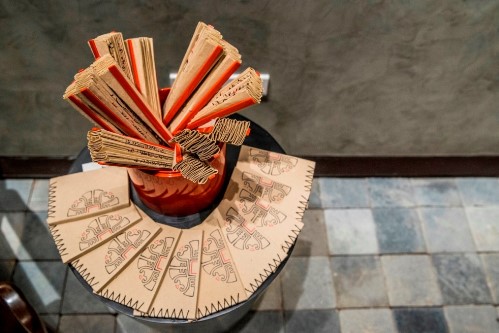 Nestled in Hang Dao old street, known as the famous Silk Road of the capital, this ancient house attracts visitors by the harmonious combination between traditional and modern architectural styles. Originally, Dong Lac communal house (selling silk bibs) was built in the Le dynasty (17th century), this old house was first restored by King Tu Duc in about 1856 and restored in 1941 with a two-story scale.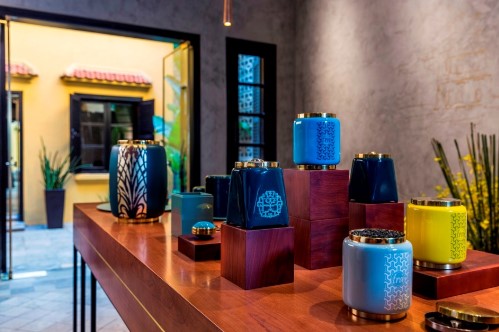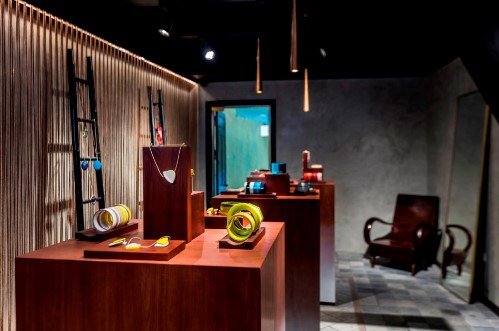 In 2000, the ancient house at 38 Hang Dao continued to be renovated, retaining the unique architectural features of old Hanoi.
Today, visitors can still admire the imprint of the time remaining in this place such as the old door imprinted with the words Dong Lac, the stone stele that is over 150 years old, the antiquated sentences decorating each corner of the house, as well as the roof structure with its original dragon head support.
Appreciating Vietnamese cultural heritage, Hanoia wishes to contribute to reviving precious handicrafts that are in danger of being lost. Therefore, at the ancient house at 38 Hang Dao, you will discover the quintessence of Vietnamese culture through traditional handicrafts with Hanoia brand. This is the beginning of a program of cooperation between the management of Hanoi Old Quarter and Hanoia, to celebrate 12 years of Vietnamese Cultural Heritage.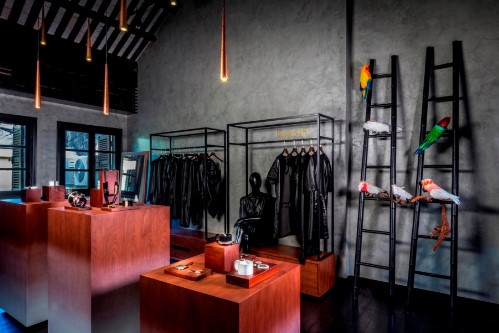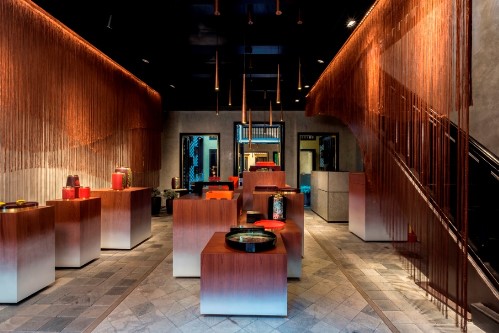 Visitors have the opportunity to admire the sophistication of Vietnamese lacquer art through lacquered tables, elaborate pots with eggshell inlay, meticulously carved jewelry sets or tea boxes which embody endless memories of past culture in its shapes and materials. The lacquerware collection of 2017 has a variety of new and rich products expressing creativity and originality in design; joyfulness and elegance in the use of colors; functionality combined with luxury and an exquisite craftsmanship.
In addition, you will see first-hand the most delicate and unique silk in Vietnam – Lãnh Mỹ A – exclusively distributed by Hanoia, through the limited collection of designer Cong Tri. This type of silk is woven from high quality silk, dyed over and over hundreds of times with diospyros mollis resin, to create a magical black color as well as the effect of leather, paper and silk on the same surface of the fabric. For many generations, Lanh My A has always been considered the most luxurious silk by Vietnamese people.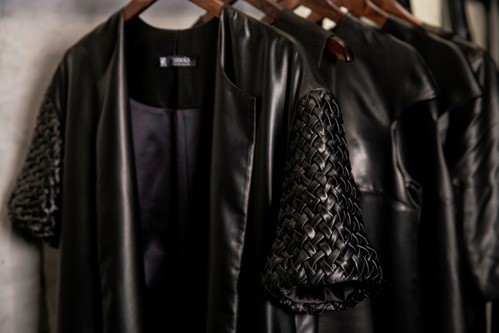 At this ancient house, you will hear stories about memories extended in the present through the skillful hands of artisans. There is a dó-paper corner with unique notebook and fan products, demonstrating fine craft techniques on rare and precious materials from ancient times.
With its bright, vivid appearance and tropical colors, each work represents a species of parrot in the world, to honor the unique art of paper cutting in Vietnam. Besides, there are wooden decorative products with contemporary colors, suitable for the new living space; or a collection of pillows, makeup bags with delicate embroidery patterns.
Hanoia is a luxury lacquer manufacturer in Vietnam. The sophistication of this brand has been recognized by many luxury fashion brands around the world. Born in 1997 in an old lacquer village in Binh Duong province, Hanoia relied on artists and craftsmen to create the most magical meeting between Vietnamese lacquer and contemporary European inspiration. Each Hanoia product is the result of 27 elaborate, meticulous craftsmanship stages and the combination of many lacquer techniques, ensuring quality and uniqueness.