On 30th May 2019, the world's leading crystal brand LALIQUE officially held a welcoming event at 61 Trang Tien, Hoan Kiem to celebrate the opening of its store in Hanoi where it is exclusively distributed by Tam Son International Company Limited. The event also welcomed two special characters: Mr. Jean Baptiste de Jaham – Global Sales Manager of LALIQUE, and Mr. Tony Desallangre – Brand Ambassador of Vignobles Silvio Denz – a brand of LALIQUE group.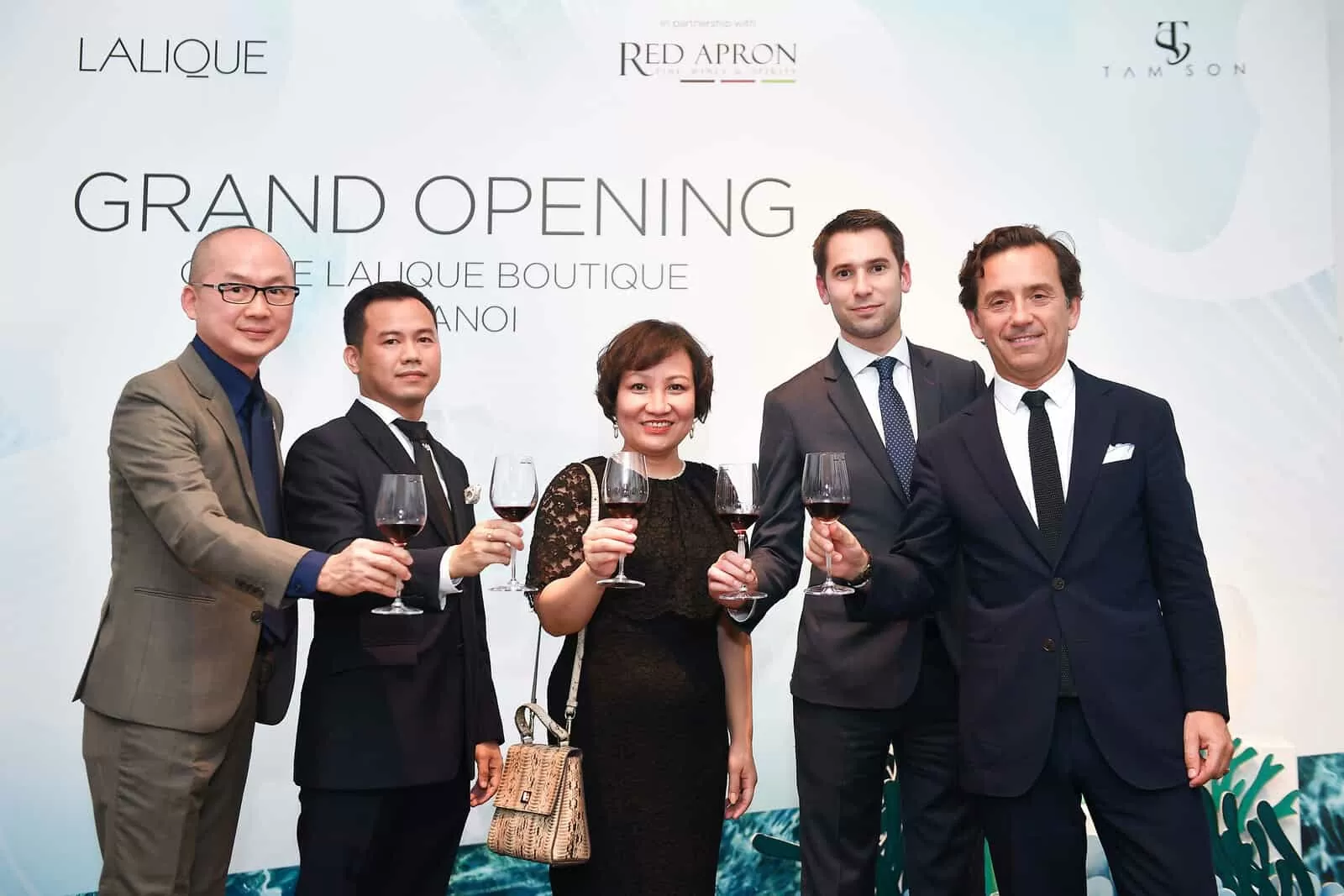 Known as one of the finest symbols of crystal art in France and around the world for over 130 years, LALIQUE is a testament to the tireless creative spirit; the rigor in craft as well as the meticulousness and sophistication in design.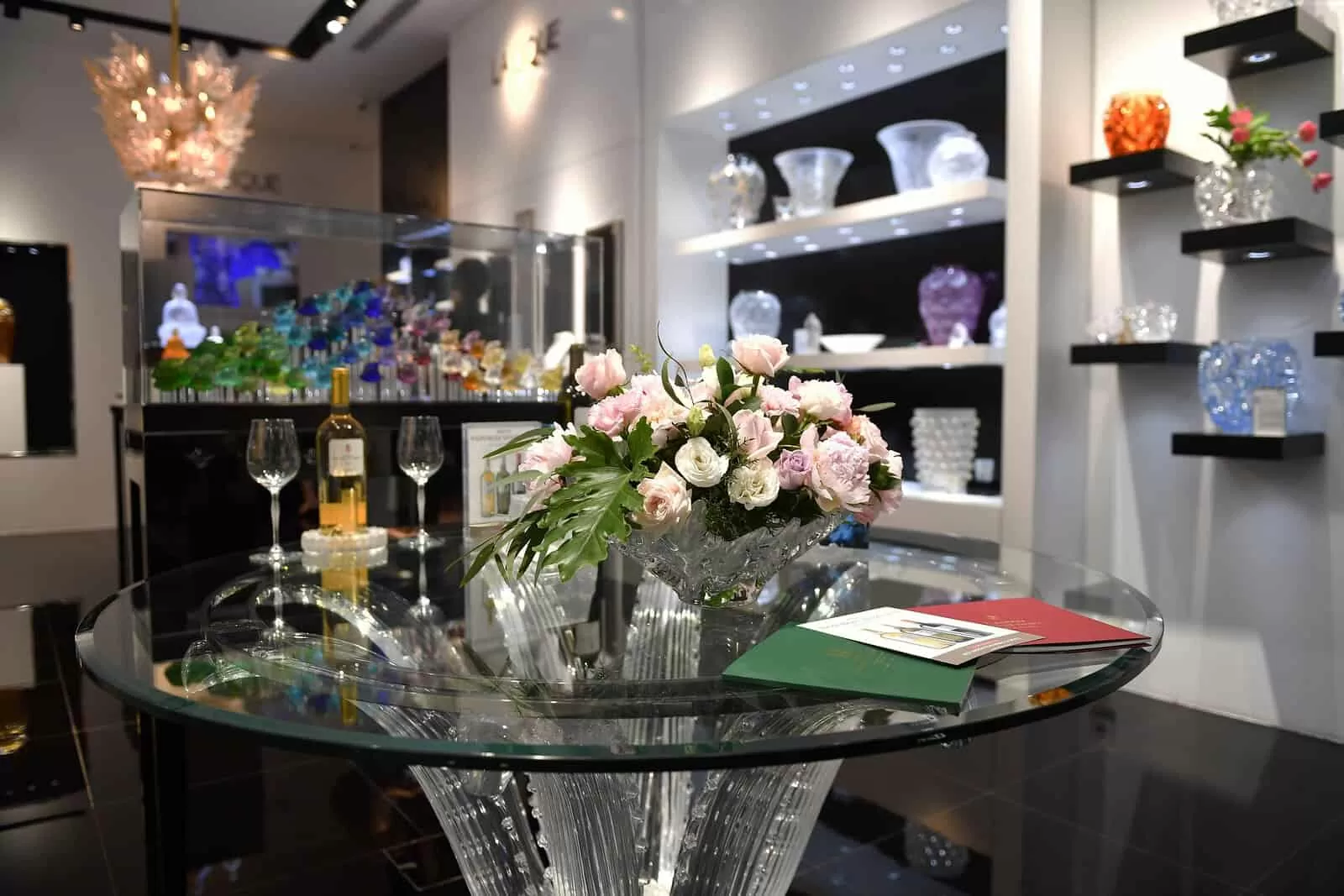 Starting from the workshop at 24 Quatre-Septembre Street, Paris, France; René Lalique – a master of jewelry and glassware established the brand LALIQUE. With impressive designs inspired by Ancient Europe and Japanese-style painting, along with the motto: "The value of jewelry lies in the hands and mind of the creator, not the expensive materials". Renée Lalique quickly made his mark and became one of the greatest jewelry design masters of all time.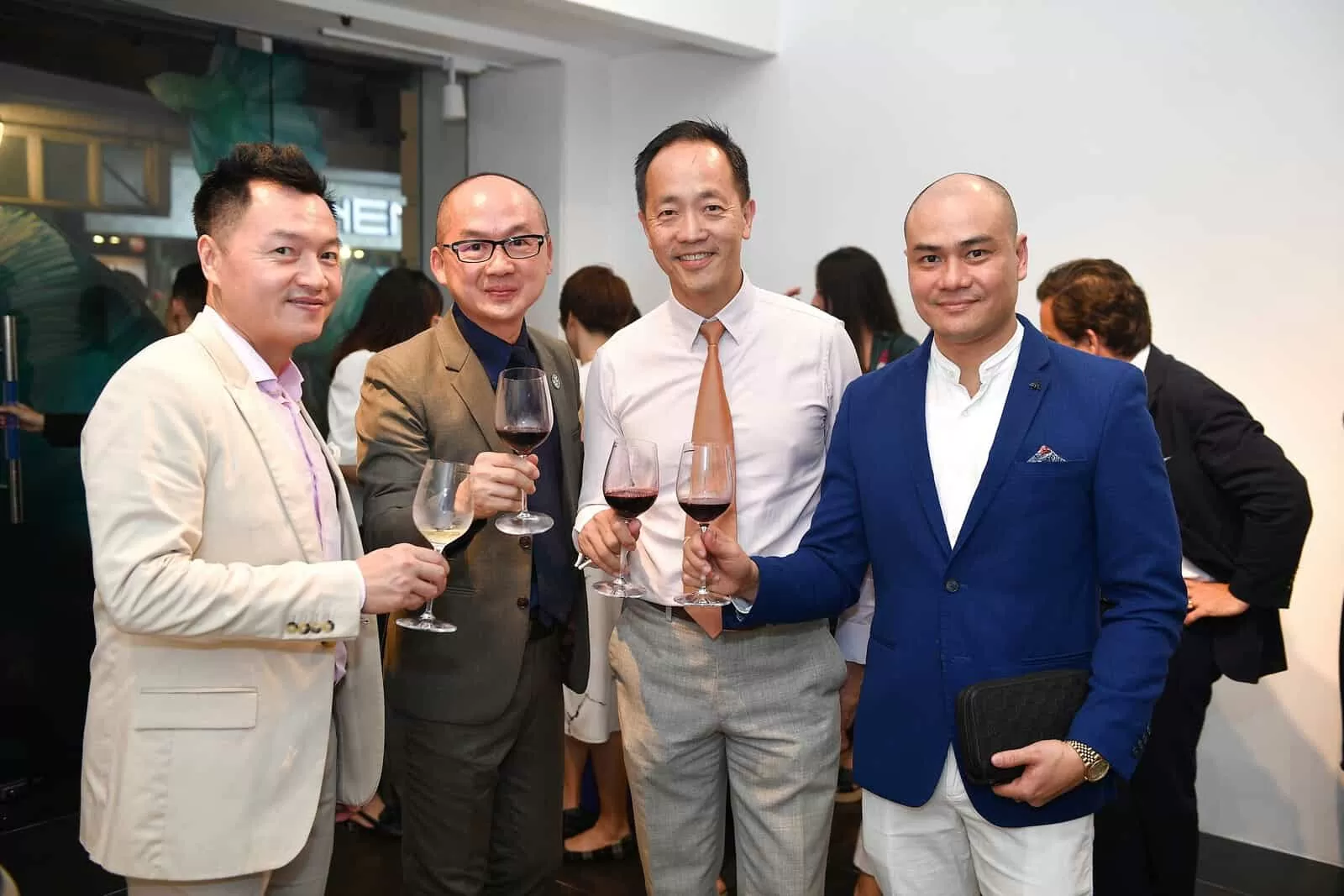 Coming to the launch event of the LALIQUE store in Hanoi, guests were treated to a cocktail party, snacks, and a lucky draw with meaningful gifts. Moreover, guests could enjoy premium wines from Vignobles Silvio Denz with LALIQUE Universal glasses sponsored by brand ambassador Tony Desallangre, in live piano performance.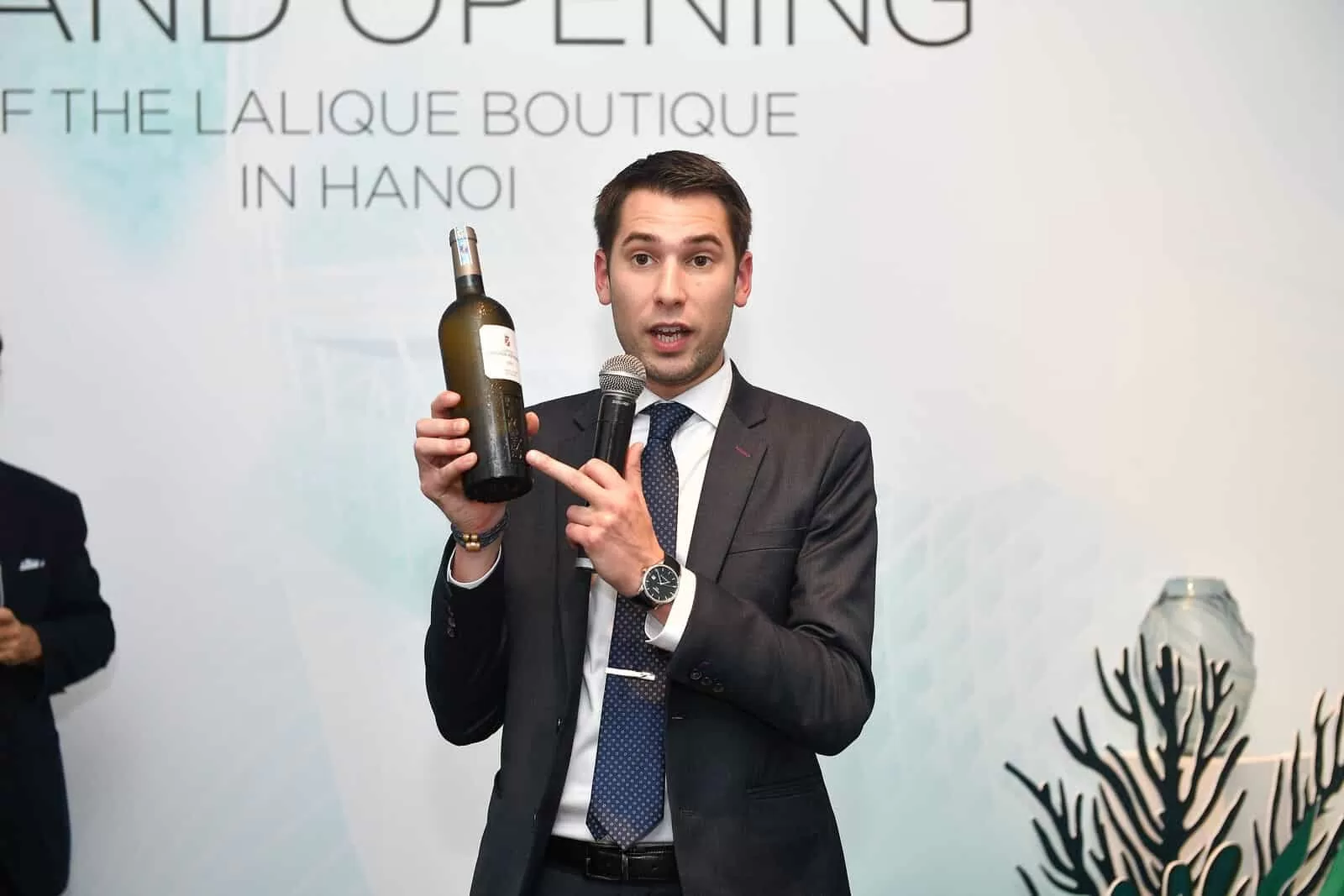 Additionally, guests had the opportunity to see the latest collection from LALIQUE: Aquatique 2019. First launched in January at the peaceful, nature-filled setting of The Pagoda gallery in the corner of 48 rue de Courcelles – Paris 8, the Aquatique collection has caused a great resonance when recreating the imagination of René Lalique to offer a universe deep below the water's surface, somewhat primitive but more vivid than any ocean-themed imaginary film. Capturing the soul of the sea and crystal, LALIQUE's artisans have created the figure of water, portraying its surreal beauty in extraordinary movements.
LALIQUE has always been a European brand with a passion for mysterious oriental beauty. However, Aquatique is an unprecedented cultural cross. The collection includes the Siamese fighting fish, Koi fish, sharks, and even the god Poseidon's horse; the vividly portrayed nature imagery demonstrates Lalique design team's deep exploration and research into natural history. At the same time, the collection shows the respect that this brand has for Asian markets – besides France and Europe.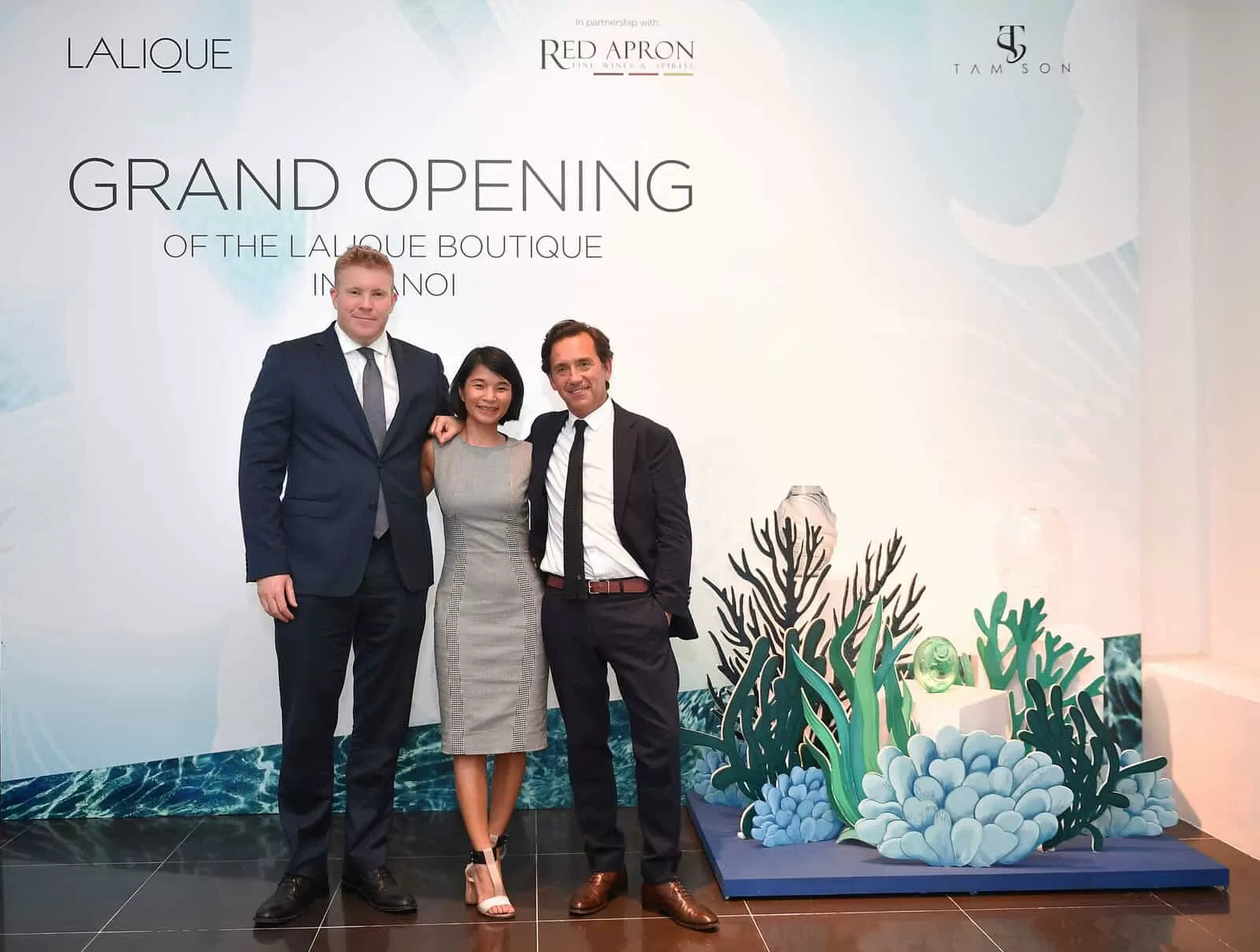 ABOUT TAM SON:
Founded in 2005, Tam Son International Co., Ltd. was established with the mission of being a bridge between world-famous brands such as Hermès, Chopard, Kenzo, Hugo Boss … and Vietnamese consumers. After more than a decade of development and expansion, Tam Son is now distributing a portfolio of 13 international brands, each with its own spirit and style but categorized together by its perfect product quality and refined aesthetics.