Known as a long-standing brand, Lancel has brought to life many handbag designs which represent the characteristics of Parisian style.
The 154-year-old handbag brand from Paris – Lancel has officially arrived in Vietnam with its first store in Saigon Centre Shopping Mall in Ho Chi Minh city, covering an area of 83m2. Distributed by Tam Son International Company, Lancel's new store promises to be a shopping place with international standards, bringing a Parisian style to fashionistas in Vietnam.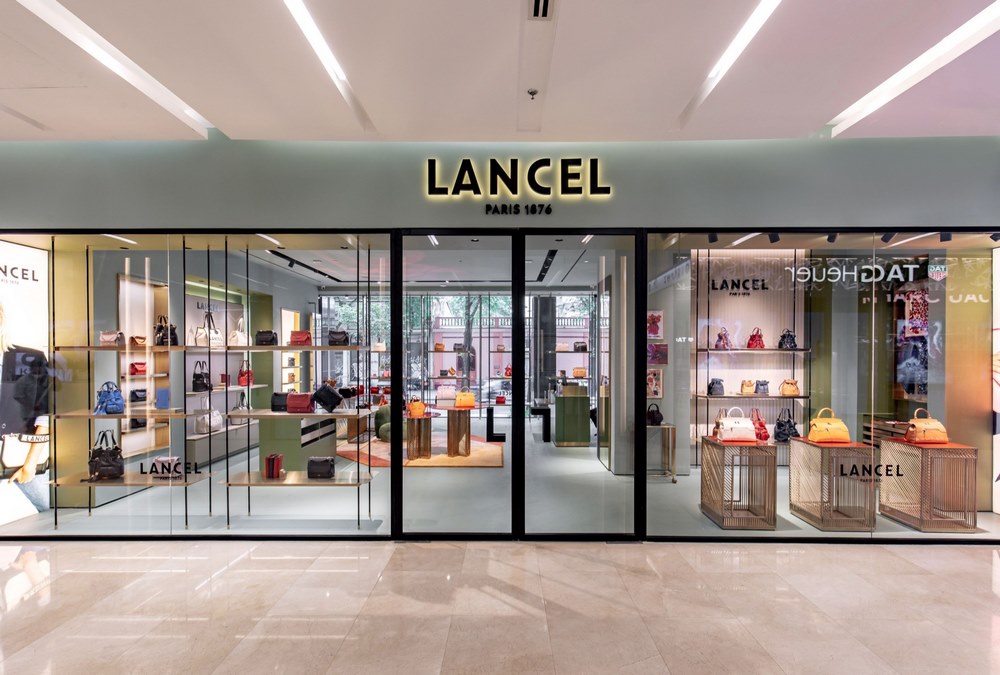 The first Lancel's store in Vietnam is located on the ground floor of Saigon Centre shopping mall
Founded by Angèle and Alphonse Lancel and led by successive generations of the family, Lancel has risen from the busy Faubourg neighborhood to step by step conquering the world, with more than 150 stores worldwide. Up to now, Lancel hasn't stopped "winning the hearts" of modern fashionistas with the heritage beauty hidden inside new creations.
The Parisian elegance is hidden inside Lancel's creations
Lancel's identity, which is expressed through its artistic sophistication, is applied to everyday fashion. The eye-catching elegance of Lancel bags combines in harmony with the classic design as well as a series of modern and novel variations. Every little details such as the storage compartment, the double bottom compartment, the secret cover or the secret compartment exudes luxury and refinement, while ensuring convenience and functionality to serve the urban needs of elegant fashionistas.
Lancel's typical designs are constantly being renewed thanks to creative design team
Since its launch in 1987, Lancel's bucket bag designs have affirmed the position of the brand's iconic IT bag. Inspired by the medieval travel bag, Lancel's bucket bag is redefined with a large capacity and a fixed drawstring, allowing Parisian ladies to carry the most indispensable items of the daily life. Easy to match with a variety of outfits – be it a feminine maxi or a stylish mini skirt – the bucket bag has been one of Lancel's best-selling products for nearly 40 years.
The elegance and luxury along with meticulous care to detail have made Lancel's reputation
Over time, Lancel's design has undergone many changes, allowing the brand to keep up with all the trends of the times, while building an elegant aesthetic that represents the spirit of Paris. The young generation is free, liberal and enjoys life in the most luxury ways.
Lancel's Spring Summer 2022 collection continues to be renewed with a positive message expressed in bright colors.
Based on its long-standing heritage, Lancel constantly renews its classic icons with new collections which are released every year. In the Spring Summer 2022 collection, new iconic handbag lines such as Ninon de Lancel, Premier Flirt de Lancel or Sixtine de Lancel…, put on youthful and fresh colors that spread the message of vivid optimism. The design team has played with the brand's logo to emphasize the year 1876 when Lancel was founded, as a reminder to everyone about the long history of the brand.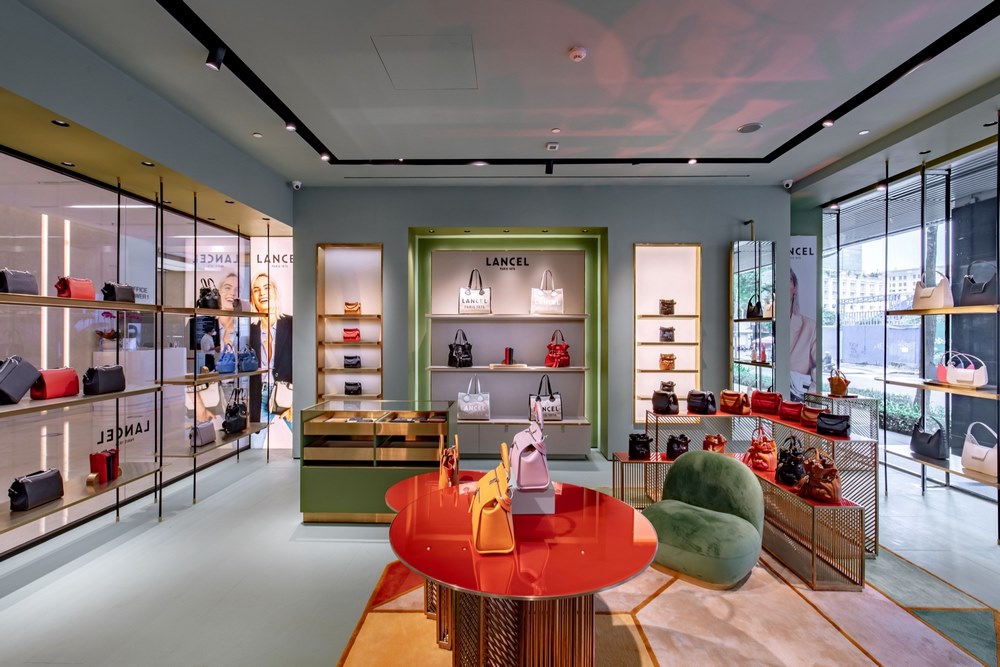 Inside Lancel's new store in Saigon Centre Shopping Mall
On the occasion of store's opening at Saigon Centre Shopping Mall, Lancel Vietnam will offer attractive gifts to customers who go shopping there. Specifically, with an invoice from VND 5 million, customers will receive a lovely notebook. With an invoice from 10 million, they will be given a charming silk scarf.