Always on the list of the most favorite brands of Vietnamese fashionistas, the Marc Jacobs brand is now officially distributed by Tam Son International Company, with the first independent store opened in Ho Chi Minh City.
The famous fashion brand Marc Jacobs was founded in 1984 by designer Marc Jacobs to express his unique and distinct vision of the fashion world. He was once the youngest designer to receive the fashion industry's prestigious award. He was also credited with bringing the brands he used to work on to a new level and making his mark in the fashion world with his surprising creativity and talent for incorporating street style into high fashion. Starting with his first independent store in New York in 1997, by 2020, Marc Jacobs has owned about 280 stores in 60 countries around the world. Marc Jacobs' product portfolio includes womenswear, menswear, children's wear, ready-to-wear, swimwear, shoes, sunglasses, watches, perfume…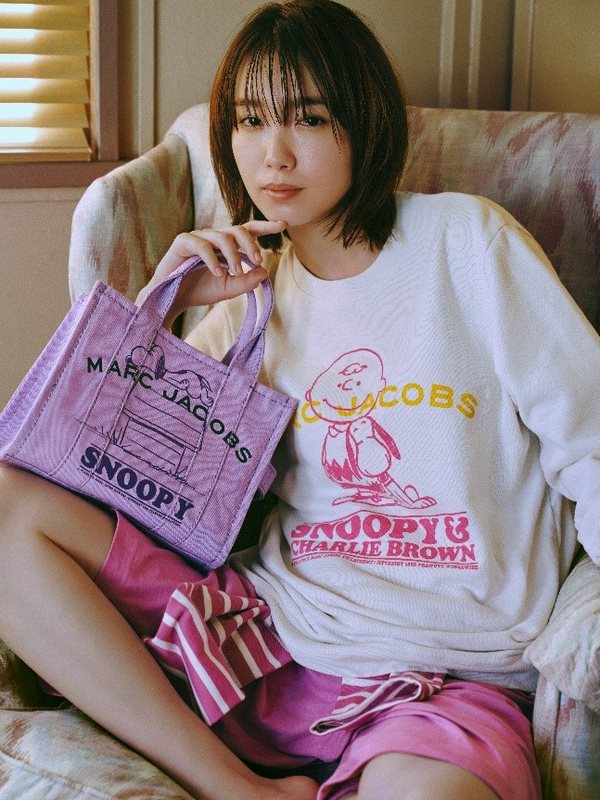 Marc Jacobs seems to be between two distinct selves: a carefree designer who always loves women and a fashion house owner who is always bursting with energy and joy to party. Marc Jacobs' fashion pays tribute to women, plays across gender lines and goes beyond the boundaries of traditional values. Marc Jacobs' wardrobe can satisfy any fashionista, no matter what style he or she is aiming for: youthful and modern, "grunge" for going out or elegant for important events.
Marc Jacobs has arrived to
Saigon Centre Shopping Mall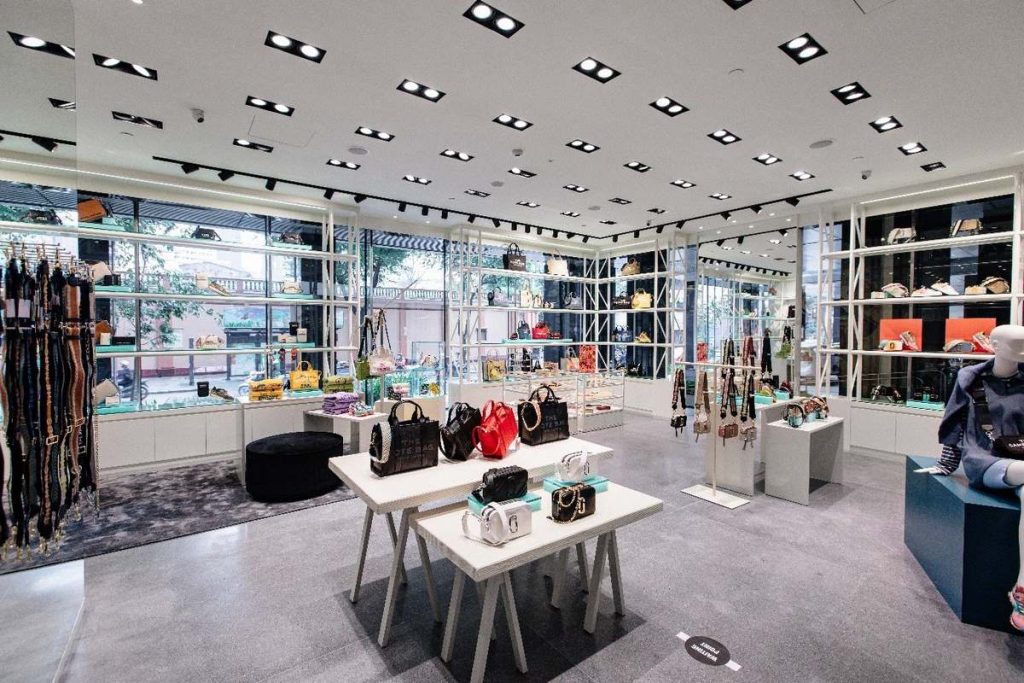 Marc Jacobs has been in Vietnam through multi-brand retail stores, but its first independent store was only opened in Saigon in late 2021. Officially distributed by Tam Son International Company, Marc Jacobs introduces its international-standard store at Saigon Centre, 67 Le Loi, District 1, Ho Chi Minh City.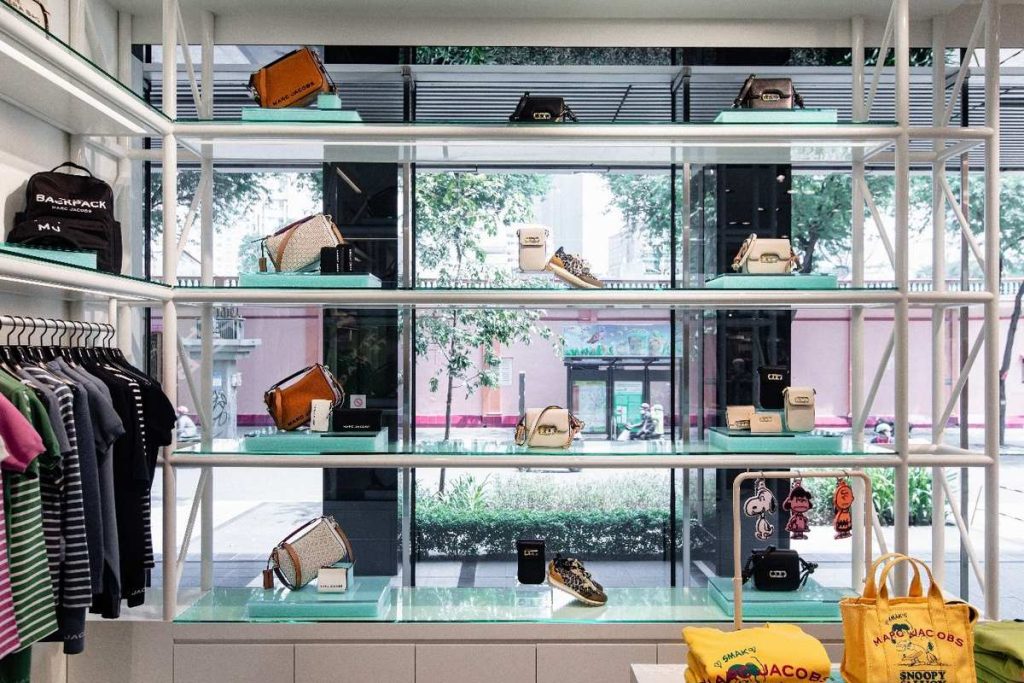 At Marc Jacobs' new store, fashion lovers can enjoy shopping in a space with imprints of one of the most talented designers in the contemporary fashion world, in the meantime discover and own 2 latest capsule collections of the brand: Peanut and Color. The store has also been filled with the brand's famous "it bags" such as The Tote Bag and The Snapshot – with a simple yet energetic design to celebrate the personality of the owner. The 70s-inspired The Jogger series were also launched, featuring 2 sets of laces and a stylized "M" on both sides of the shoe – a signature for Marc Jacobs lovers can recognize each other in the street.
Attractive gifts for opening time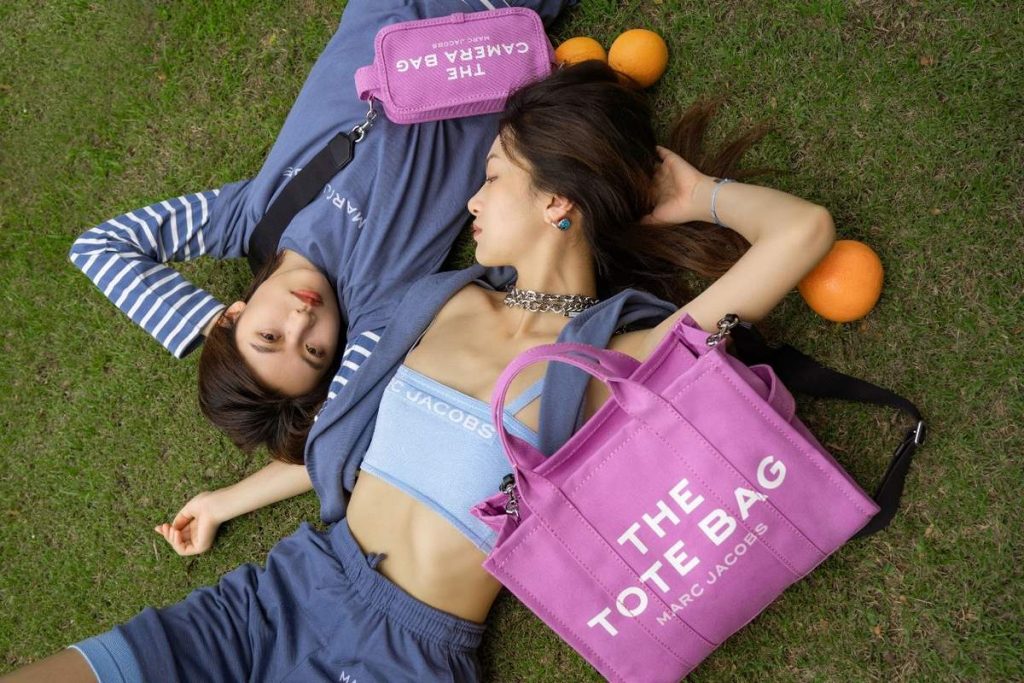 Especially, during the opening period from 23rd to 31st October 2021, when shopping at Marc Jacobs store, customers will have the chance to win a The Snapshot bag when joining the game "Create your own COLOR" organized by the store. The gameplay is simple. Customers just need to match their own with one of their favorite items from Marc Jacobs' Color collection, take a photo, post it on Instagram with the hashtag: @marcjacobs @tamsonfashion #marcjacobs and wait to become the lucky winner. Prizes will be announced on 1st November on a random basis.
At the same time, when shopping with an invoice from VND 5,000,000 at the store during opening time, customers will immediately receive a lovely souvenir from the brand: a cute key chain of Marc Jacobs' Peanut collection – which was associated with the legendary animated series about the Snoopy dog.