On the occasion of Heritage Fashion's 20th anniversary, we sat down with Ms. Nguyen Thi Nhung, CEO of Openasia, a faithful partner of the magazine from its early days to the present.
Heritage Fashion: Openasia is a very evocative name. Is there a connection between this name and the company's founders?
Ms. Nguyen Thi Nhung: We are very fond of the open "O" letter in our Openasia logo. It shows an eagerness to learn and welcome new things. It is also a bridge that connects us, three different people with three distinct characteristics, over the past 25 years. Mr. Christian de Ruty has a very French name yet he is able to speak Vietnamese like a native and understand the Vietnamese culture thoroughly. Mr. Doan Viet Dai Tu has a very Vietnamese name yet he is a French gentleman with both French and Vietnamese bloodlines. And I, Nguyen Thi Nhung, am a pure Vietnamese woman who luckily got the chance to study in France and meet Christian de Ruty and Doan Viet Dai Tu. We are three friends but share one family named Openasia.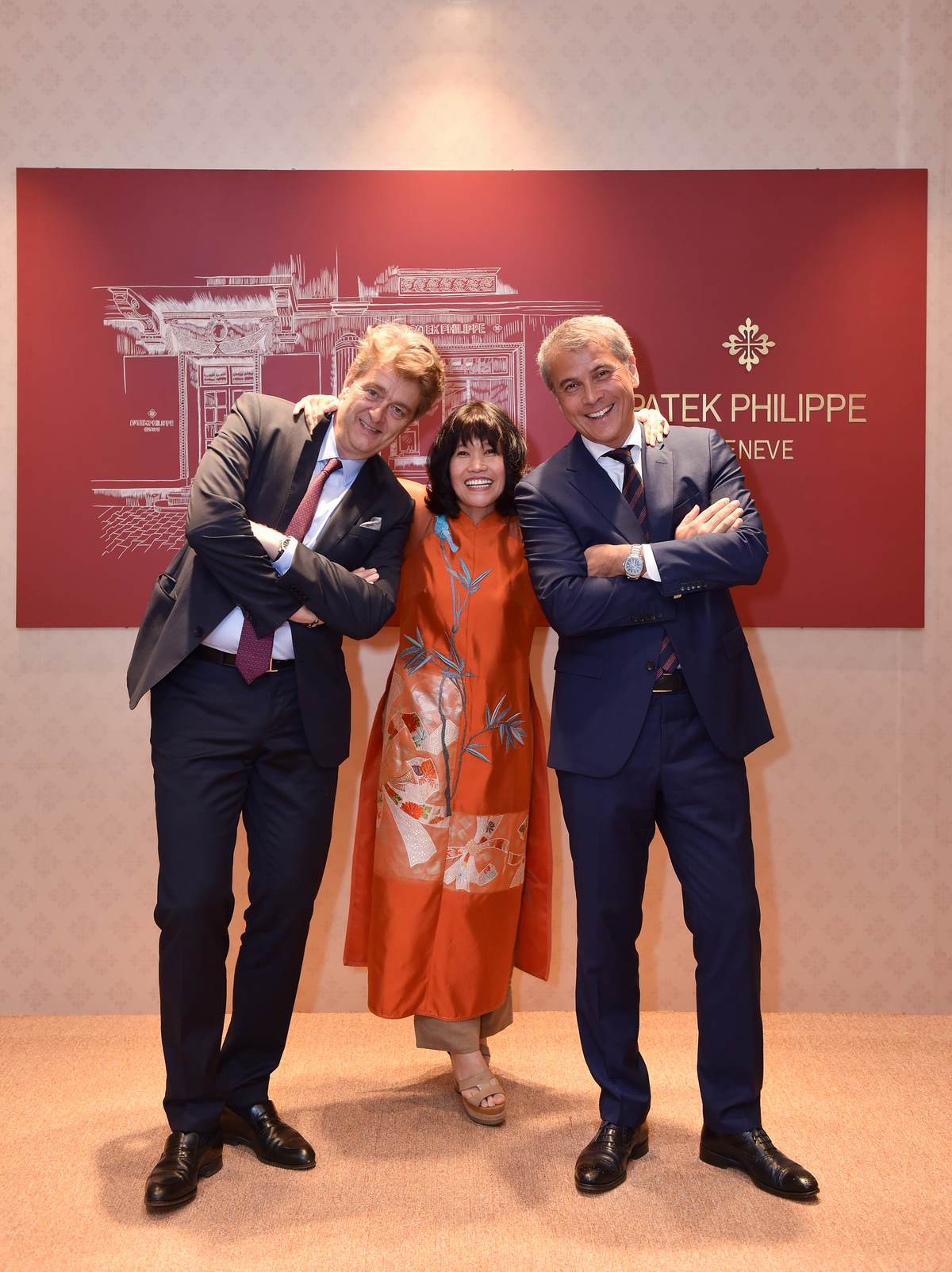 Can you share a little bit about the establishment and development of Openasia?
Openasia was established in 1994. In the beginning, we were three people with the same passion and enthusiasm who wished to build a bridge between Europe and Vietnam. We took every chance we got to realize our dream. From small achievements in supplying heavy industrial equipment, we drew on our strength in financial advisory services and then took gradual steps in the luxury retail market by bringing prestigious European fashion brands to domestic customers. Luck was on our side as we established Thien Hong and Hanoia, Press Club and Alba, STS and Opal, among others. In every part of our development, the intercultural communication between France and Vietnam is ever-present. That is what makes us happy and proud.
What has been your biggest lesson in bringing world-famous fashion brands to Vietnam?
I have learned a great deal from these brands, especially Hermès. As the distributor of Hermès in Vietnam, I have been able to participate in several events organized by Hermès and to be exposed to great sophistication whose beauty touches the heart of its audience. I really admire how they value craftsmanship and the hands of artisans as well as their creativity in how they work on communication campaigns, developing themes and seasonal collections, etc. To me, these are extremely valuable experiences.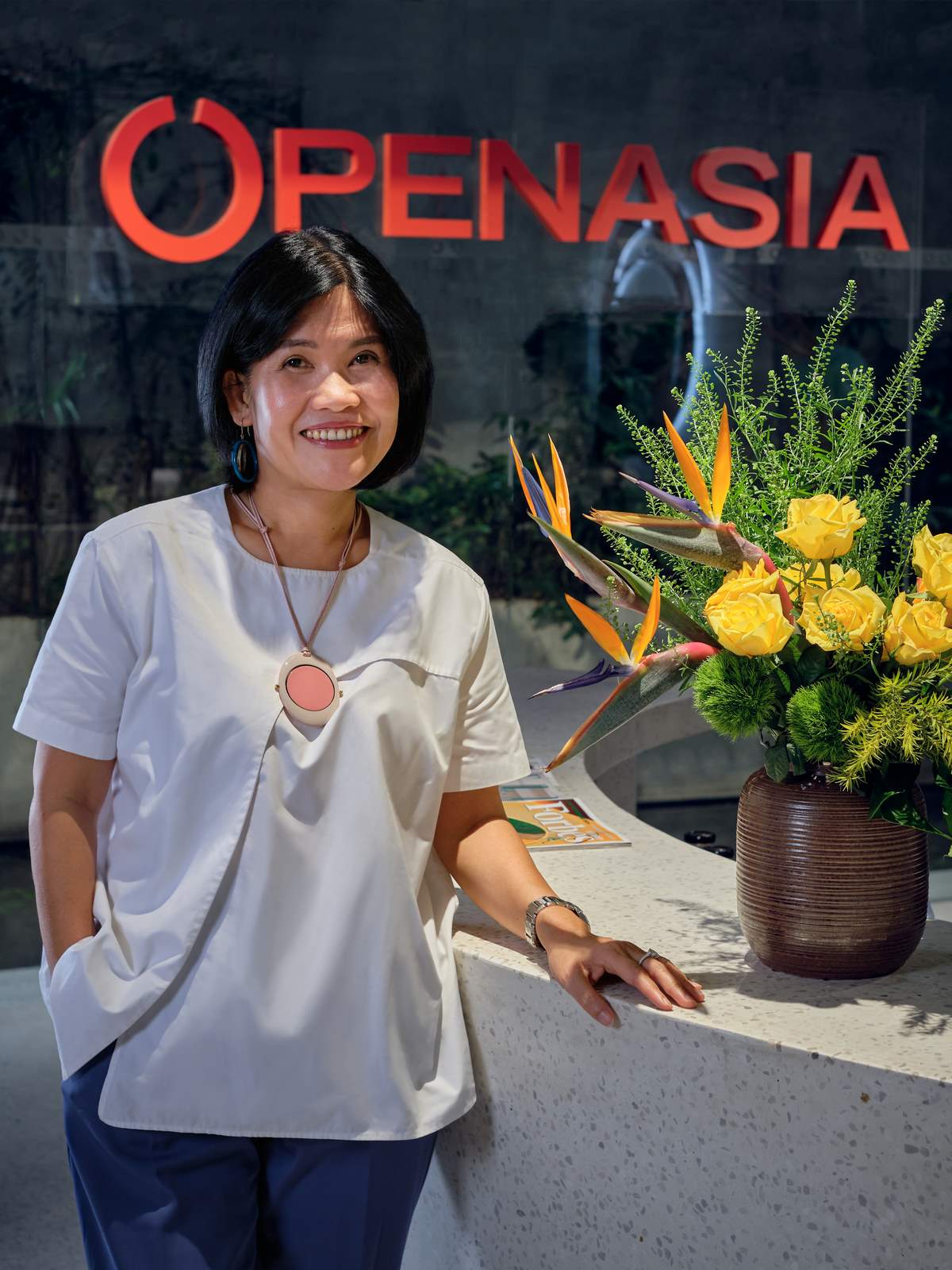 Was Hanoia born out of these experiences?
Without Hermès, there might not be Hanoia because it was Hermès that awoke within us the love for traditional craftsmanship and it was our friends from Hermès that helped, encouraged, and advised us on how to build our own lacquer brand. We made a lot of efforts to meet European standards on quality and to work with domestic and international designers. At the moment, while our business is still quite humble, the Hanoia brand has gradually reached art lovers through cultural seminars periodically organized at Hanoia boutiques at 38 Hang Dao Street (Hanoi) and 15 Đông Du Street (Ho Chi Minh City) with the participation of Vietnamese artisans and artists such as musician Quoc Trung, painter Le Thiet Cuong, painter Huu Hung and writer Nguyen Quy Duc. Thanks to these events, more and more products of Hanoia have been chosen for international exhibitions and given as gifts to esteemed guests of the Vietnamese government.
Apart from Hanoia, how does the intercultural communication between France and Vietnam leave its mark on your other brands?
At Press Club, the cross-cultural communication is seen in the Michelin-star-worthy culinary art, the wine collection to pair with traditional Vietnamese dishes such as pho or bun thang, the Hermès-patterned walls next to Hanoia lacquer tables or the pho-flavored cocktail in a Long Bien bridge-esque space. At Alba Wellness Valley, it is expressed through the story of how a hot spring was found by a French monk at the foot of Truong Son mountain range in the early years of the last century and later developed by a Vietnamese pharmacist. That pharmacist is my mother-in-law. When she passed away, I intended to leave Openasia to continue her work. I didn't expect that both of my friends, Christian and Dai Tu, would decide to join me in investing in this project.
After 25 years, Openasia has certainly built up its own core values. What is the value that you treasure most?
At Openasia, we wish to build a fun, self-aware and high-performance working environment where each of our employees strives to enrich their personal values and share their accumulated knowledge and experiences with their coworkers. We call that sustainable development.
Do you often read Heritage Fashion? Which sections inspire you the most?
I often travel on Vietnam Airlines flights so I regularly read Heritage Fashion. I'm highly fond of the travel articles because thanks to them, I've made two memorable trips – a family trip to Son Doong and a pilgrimage to the sacred mountain Kailash (Tibet) with Doan Viet Dai Tu. In Son Doong, it was a burst of joy as the whole family passed through an unexpected flood that poured into the cave. In Tibet, with the help of Dai Tu, we became the only two people in the group to reach the foot of the sacred mountain Kailash.
Do you have any wishes for Heritage Fashion on the occasion of its 20th anniversary?
Magazines are amazing tools to help you touch the hearts of readers. I wish Heritage Fashion to always be resilient and steadfast in bringing readers deep and emotionally rich articles so that they can have more exciting experiences in their lives.