After a year of rebranding, BOSS from Germany continues to reach out customers across all platforms with designs that combine traditional sewing techniques with modern spirit.
On February 24, BOSS opened a special pop-up space in Ho Chi Minh City for the public to fully experience the brand's new creative direction. The message of this event is "Be your own BOSS". Located in the middle of Saigon Center's main lobby, BOSS's pop-up space immediately draws everyone's attention.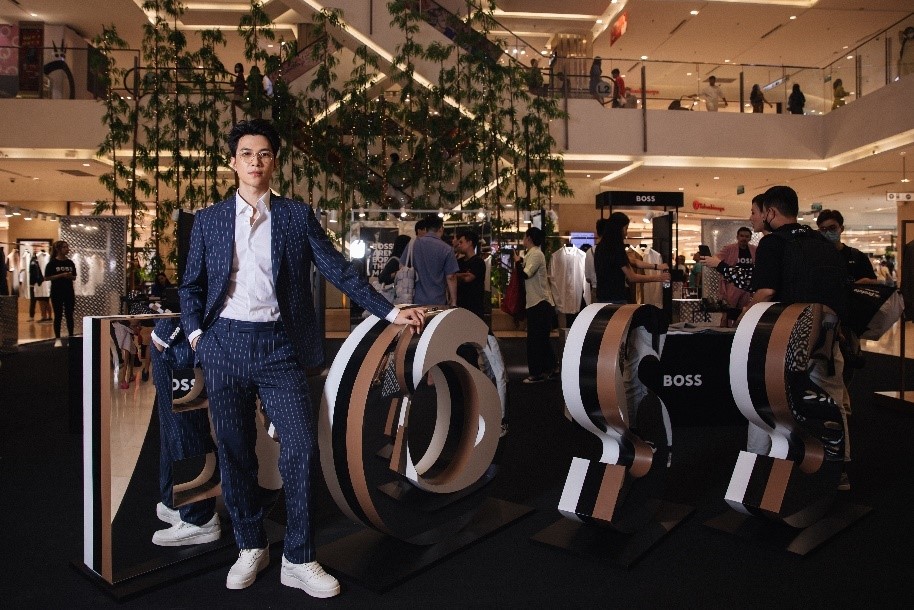 Anh Tu wore a suit to the BOSS event at Saigon Center.
This pop-up space is decorated with BOSS's newly launched monogram logo on mirror-effect material from February 24 to March 2 to convey and emphasize message "Be Your Own Boss" to everyone. The approach made a strong impression right away. Whether you are a regular or a new customer, visiting BOSS's pop-up space and discovering new clothes & accessories will be an unforgettable experience.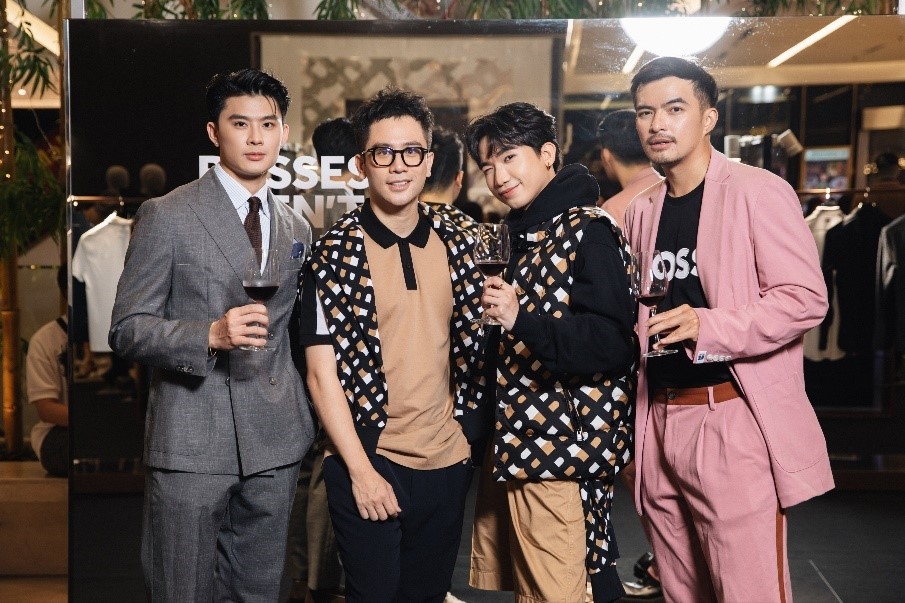 Fashionistas in BOSS's design with various styles, expressing each individual's personality.
Innovation based on core values
Customers have warmly welcomed BOSS's innovation, which includes a series of outfits comprising a standard wardrobe for modern style and the message "Be Your Own Boss" throughout all promotional campaigns. Besides, elegance in tailoring techniques is still present in new designs released throughout the seasons and across BOSS's product lines.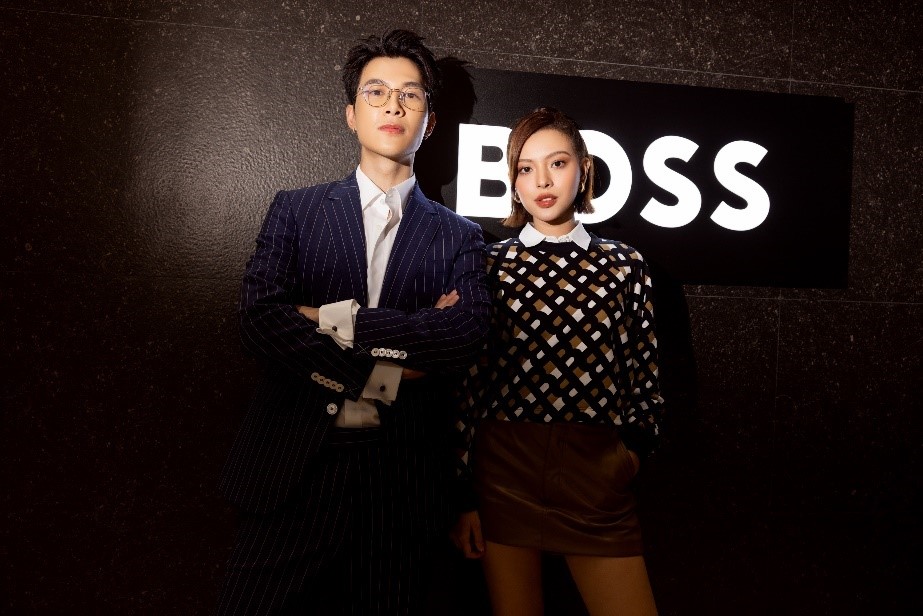 Anh Tu and Tu Hao in BOSS bring a fresh creative orientation.
Furthermore, BOSS is constantly introducing new designs that employ advanced technology and modern techniques to provide customers with the most comprehensive experience: comfort in well-tailored outfits made of high-quality materials.
BOSS introduces a number of new monogram designs in primary colors: camel brown, black, and white.
The message "Be Your Own BOSS"
Famous celebrities from various fields, including Naomi Campbell, Gigi Hadid, and Lee Min Ho, have participated in BOSS' promotional campaigns, helping to spread the message "Be Your Own BOSS" far and wide. The BOSS pop-up space at Saigon Center with mirror material reflects everyone's images, as a reminder that each journey of self-mastery is unique; the important thing is not to give up and keep trying.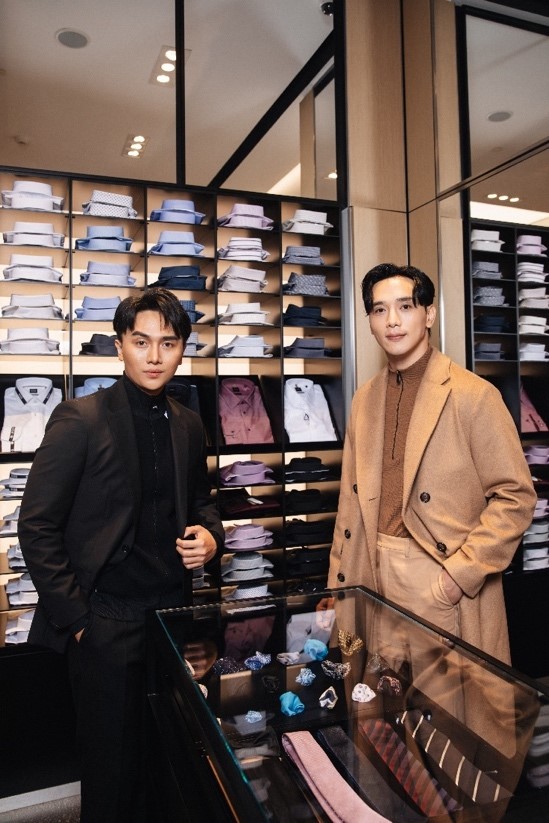 The formal attire of BOSS demonstrates both elegance and comfort for wearers.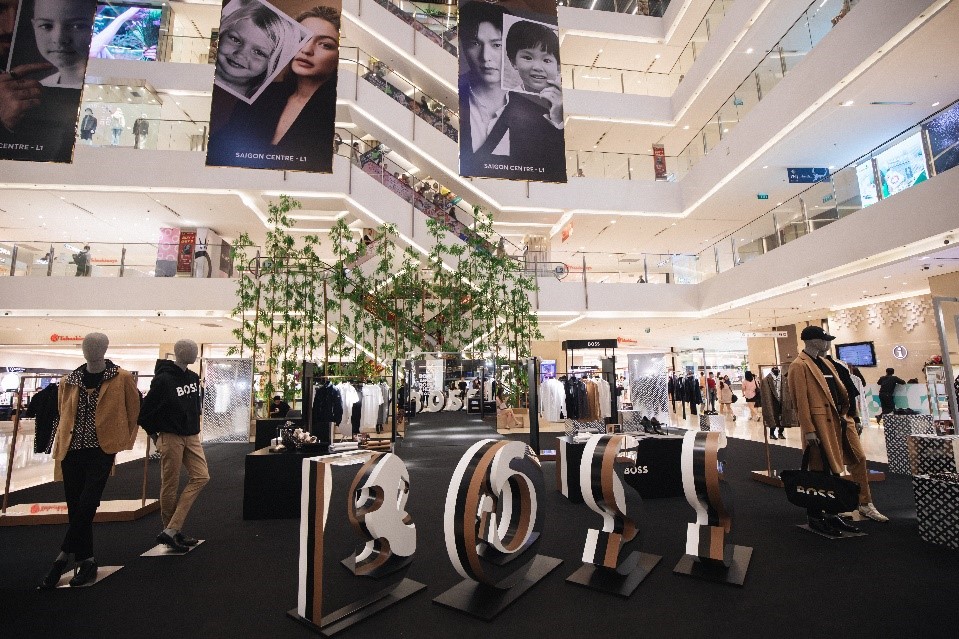 BOSS's pop-up space at Saigon Center