Three longtime friends with a strong business partnership have built Openasia Group into a top-tier ecosystem of products and services serving a high-end lifestyle in Vietnam.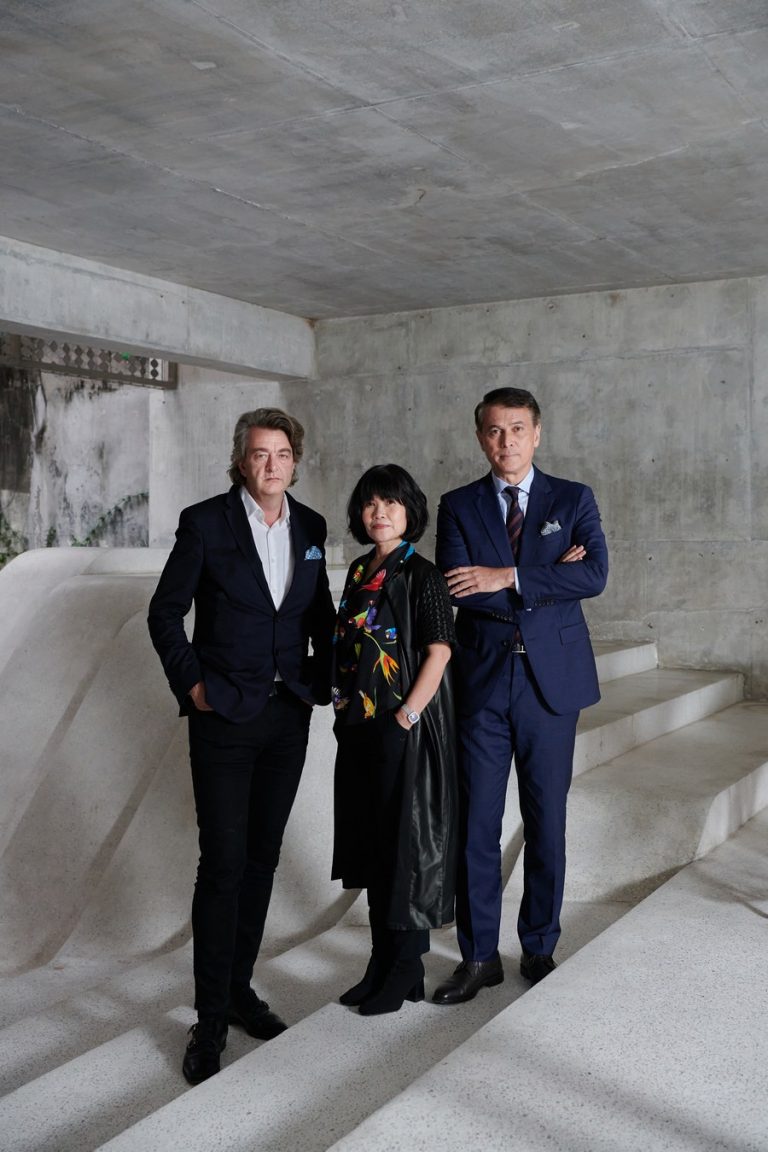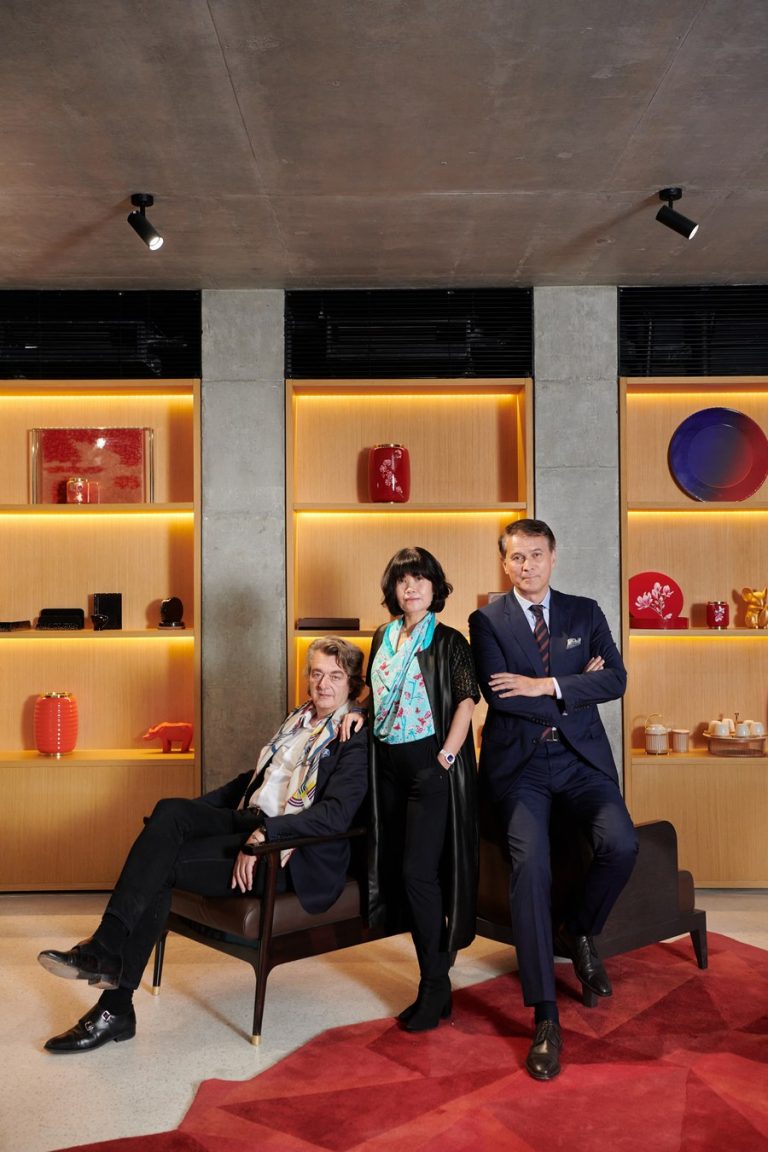 Openasia Hanoi is a seven-story office building designed with a spacious layout, like other creative companies. Located in a small alley in Hai Ba Trung district, the building stands out with its front adorned with sparkling decorative pieces, reflecting in the sunlight.
The lobby of the building boasts of exquisite flower arrangements while the bookshelves showcase an impressive collection of books covering a wide range of topics such as business management, work-life balance, and happiness. The walls are adorned with several frames that capture significant moments of Openasia's leadership collaborating with luxury brands, including the renowned Patek Philippe watches and Hanoia's in-house developed brand products. Despite being familiar with several world-renowned brands, many are still unaware of Openasia Group, the official distributor of numerous luxury brands in Vietnam's market through its subsidiary, Tam Son International Company (meaning Three Mountains).
"The Vietnamese have a saying: "One tree does not make a forest. Three trees together make a tall mountain." That is certainly us. Three elements work together to create movement and growth. Because of the certainty of stability, everyone in the company feels safe. We become forests and mountains because the three elements form the foundation. That is our secret", Mr. Doan Viet Dai Tu, Chairman of Openasia Group, revealed during an exclusive interview with Forbes Vietnam alongside the two co-founders.
In Vietnam, Openasia Group currently offers a premium lifestyle product and service ecosystem. The Openasia Group was founded in 1994 as a financial consulting firm by three co-founders: Mr. Doan Viet Dai Tu (French, with a Vietnamese father and a French mother), Ms. Nguyen Thi Nhung (CEO), and Mr. Christian de Ruty (French, Managing Director). Despite dealing in well-known luxury items, all three co-founders have kept a low media profile. They exuded a sophisticated and stylish appearance in their first official interview appearance, typical of people with extensive knowledge of aesthetics and fashion.
During a three-hour conversation, they opened up about their nearly 30-year journey building Openasia Group, while remaining cautious and humble – an attitude Mr. Dai Tu attributes to their experience collaborating with well-known brands around the world. Openasia Group currently employs approximately 1,500 people and operates 10 companies, over 60 high-end stores, yacht marinas, and restaurants, five joint ventures, four hotels and resorts focused on the health improvement industry. Tam Son stands out among the Openasia Group members as the market's leading retailer of luxury goods, currently distributing around 25 international brands. The company's distribution network is located on central streets, prime shopping centers, and the most luxurious hotels in Hanoi and Ho Chi Minh City. Tam Son distributes many well-known brands, including Hermès, Saint Laurent, Kenzo, Hugo Boss, Bottega Veneta, and Vacheron Constantin.
Dinh Mai Linh – Tam Son's CEO – stated that the company accounts for more than half of Openasia's revenue. Vietnam is one of the fastest-growing countries in the world in terms of the number of ultra-high-net-worth individuals, according to a Knight Frank report released in late 2022, estimating the period from 2020 to 2025. Meanwhile, McKinsey's report "Asia's Future – The New Face of Vietnamese Consumers" mentions the emergence of a new consumer class in Vietnam, estimating that 37 million middle-class consumers will exist by 2030.
As a result, the high-end product distribution market in Vietnam is rapidly expanding. In addition to Tam Son, there are several other notable names: Imex Pan Pacific (IPPG), led by businessman Johnathan Hanh Nguyen, is currently distributing more than 100 fashion brands in Vietnam, including Rolex, Cartier, Bally, and Burberry…; Maison Retail Management International (MRMI), founded and operated by Pham Thi Mai Son, is currently distributing about 20 international fashion brands, including Charles & Keith, Perdo, Coach, and Converse; Havang Fashion Joint Stock Company founded and led by Chau Nguyen for nearly 20 years, notable with Furla, Geox, Native branded products.
"I think every aspect of the luxury industry in Vietnam will grow, exactly as we saw China 15 years ago. All brands will open more stores", said Milind Jhaveri, director of Fineese Impex Ltd., which has distributed diamonds and jewelry to leading Vietnamese retailers for the past 20 years. According to Mr. Milind, this company has grown at a 50% annual rate over the last six years. "The next decade belongs to Vietnam", he told Forbes Vietnam in an email interview.
According to Harry Morant, CEO of Buy2Sell, a B2B e-commerce platform specializing in importing goods into Vietnam, international brands rely on distribution partners' ability to develop and invest in expansion. The system has a well-developed road map, local market knowledge, a strong team, and an effective management system. "The challenge for foreign businesses is understanding the business culture, dealing with the many processes, regulations, and locality in a vibrant and growing retail market like Vietnam," Harry explained. Despite the excitement, the retail market in Vietnam is still in its early stages of development.
The market's allure draws many luxury brands from world-renowned corporations, including LVMH, Kering, and Richemont. Although it can cost several million dollars to open a store, the market attracts luxury fashion brands with high-end leather goods, watches, jewelry, and luxury cars. According to Savills Hanoi, they began researching and consulting in December 2018 to find space for two flagship stores of Louis Vuitton and Christian Dior from December 2018 to April 2020.
One of the significant challenges with the model of importing and distributing genuine products directly to consumers is having high-class premises commensurate with super luxury brands. Because it operates in a field with high rental costs, Openasia does not own real estate and instead focuses on expanding the ecosystem.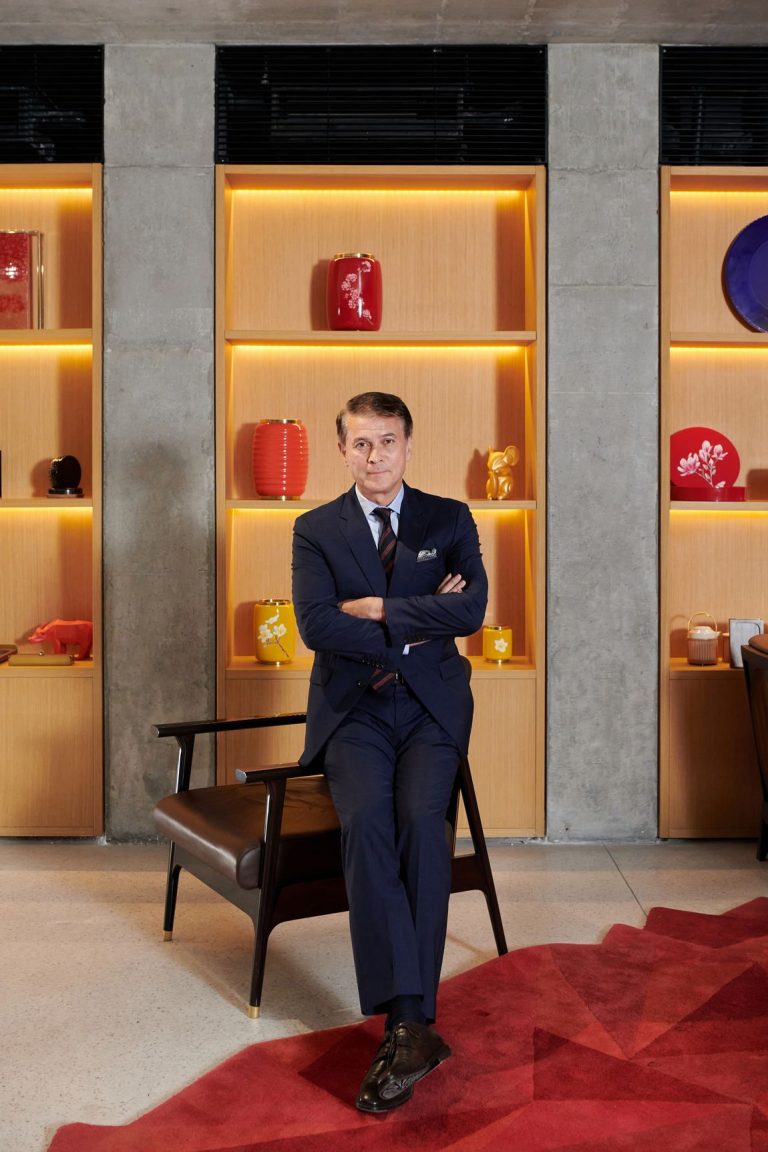 The three Openasia founders continually reinvest accumulated profits back into the company because "believe in their-self and have hope in this country". "Having a reputation in the long run, brands will come to us because they know we are sincere and hardworking, and we are not using the brand for personal gain or to make ourselves famous. Our company serves brands in order to serve customers. Working in this industry humbles us," Mr. Dai Tu said about the founders' business philosophy.
According to Statista, the luxury goods market in Vietnam is expected to generate more than 957 million USD this year, representing a 2.9% increase. Over the next five years, growth is expected to average 3.3% per year, surpassing the $1 billion mark by 2025. The sector will also change, with commodity prices expected to fall after New-generation trade agreements such as CPTPP, EVFTA, UKVFTA, and RCEP enter into force, lowering tariff barriers for luxury goods (the current price gap between Vietnam and the rest of the world is around 30%).
The COVID-19 pandemic has not slowed the market for luxury goods. Mr. Johnathan Hanh Nguyen, Chairman of IPPG, recently shared with the media that IPPG Fashion's 2022 revenue increased 64% to 5,132 billion dong, with a pre-tax profit of 423 billion dong, the highest profit since before. "We are currently in a very good financial position, do not have any loan because we adhere to many principles from the beginning: do not use leverage, only invest when maybe, expand new products because the market needs it, because it has money to cover it and does not put the company in jeopardy," Mr. Dai Tu said.
Regulations restricting cross-border travel during the pandemic promote luxury shopping trends in Vietnam. Tam Son was forced to close stores for two months in Hanoi and four months in Ho Chi Minh City due to COVID-19, but this silence has created an opportunity for brands to talk to customers about personality and brand values. "COVID-19 allows us to build a stronger relationship with our customers," said Mr. Christian de Ruty.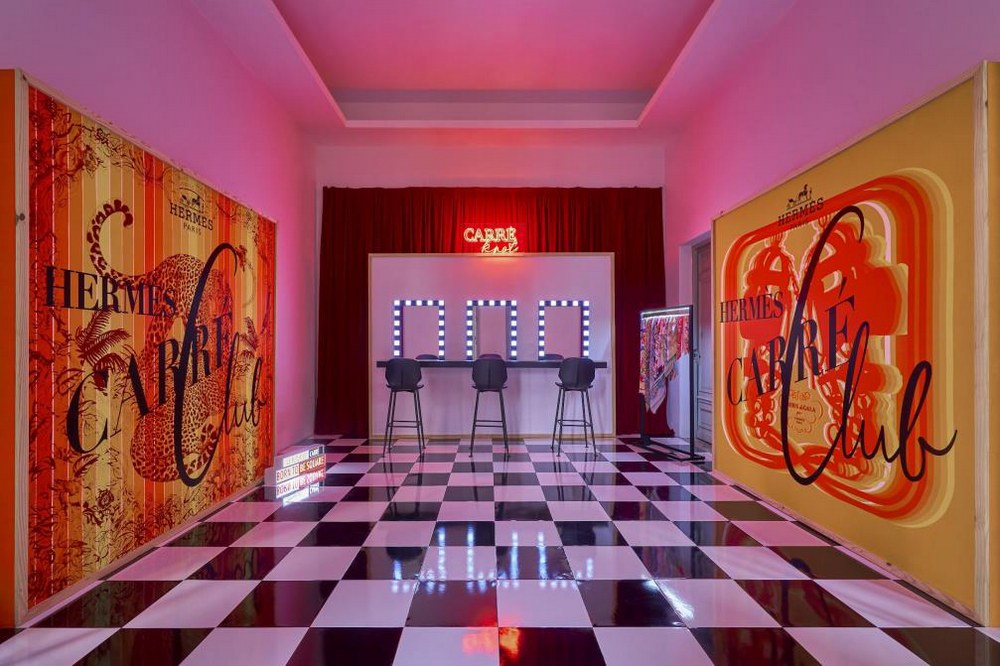 One of their notable activities is Hermès Carré Club exhibition at Ho Chi Minh City Museum of Fine Arts, which occurred in October 2022, attracting approximately 6,000 visitors over three days to learn about designs, artisans, and creative ideas. "I am present every day. The fact that everyone is queuing, from VIPs to casual guests and also students, is fantastic. "They are curious and learn about a big brand that they would not normally have the opportunity to," Mr. Dai Tu said. The luxury goods market is highly personalized, with buyers frequently returning. Activities that increase brand awareness are a new way of doing things that, when combined with an improved in-store experience, can help them build stronger relationships with loyal customers.
The development of Openasia is based on the three founders' 30-year long-term partnership. Mr. Christian de Ruty and Mr. Dai Tu have been friends since high school, majored in finance in France, and founded their first company when they were 23 years old. They met Mrs. Nguyen Thi Nhung, the other co-founder, in Paris, where she graduated from the ESCP College of Business. Openasia is a subsidiary of the French investment bank Lazard Frères, which they acquired in 1998 after the bank withdrew from the market after the Asian financial crisis.
With their business acumen and available expertise, they built Openasia into a financial consulting service and heavy industrial equipment company that met Vietnam's massive development and reconstruction needs at the time. Many large corporations that come to Vietnam to do business are advised by Openasia. "We know how appealing Vietnam is to investors," Mr. Dai Tu said. Vietnam's economy is gradually opening up for integration, making travel more convenient and improving understanding of the world, forming a class of people who can afford high-quality products and high-quality service.
With a shared passion for the Kenzo, they actively sought collaboration opportunities in 2007 during a trip to Paris, and Kenzo became one of the first brands they distributed in Vietnam. They sold Kenzo products in the "concept store," a brand-new concept at the time, along with Emilio Pucci, Korrloff, and La Perla. They then expanded into new brands, with Hermès entering Vietnam via Tam Son in 2008. To this day, all three founders own equal shares in the company. "With different social backgrounds, it appears that we cannot get along, but it turns out that this relationship creates diversity," Mr. Dai Tu explained.
Pioneering is a feature of Openasia's developmental DNA. Despite Vietnam's 3,260km of coastline and interlaced river system, professional yachting is a relatively new high-end service segment. Since 2017, Openasia has launched Tamson Yachting, which provides this service. "We have always been a pioneer, preferring to be a little ahead of the market," Mr. Dai Tu explained when he decided to invest in yachts. Tamson Yachting currently operates two marinas and offers full-service services, as well as testing the first yachts designed and built in Vietnam.
They operate Press Club restaurant next to Hoan Kiem Lake in Hanoi, Alba Wellness Valley (Hue) hotel and mineral water brand specializing in health care and rehabilitation, and investment strategy into the Toong coworking space chain. The chairman of Openasia Group is named after his hometown of Dai Tu village in Hoang Mai district (Hanoi). When he returned to Vietnam for the first time in 1991, he described his dream as follows: "I want to bring knowledge and expertise from outside to Vietnam, but also from Vietnam to outside, combining "three gold points" includes golden hands (golden hands, craft techniques), design thinking (golden brain), and favorable nature (golden land). These are the starting points for Openasia to create Alba mineral water, a brand that now competes with well-known mineral water brands from Italy and France.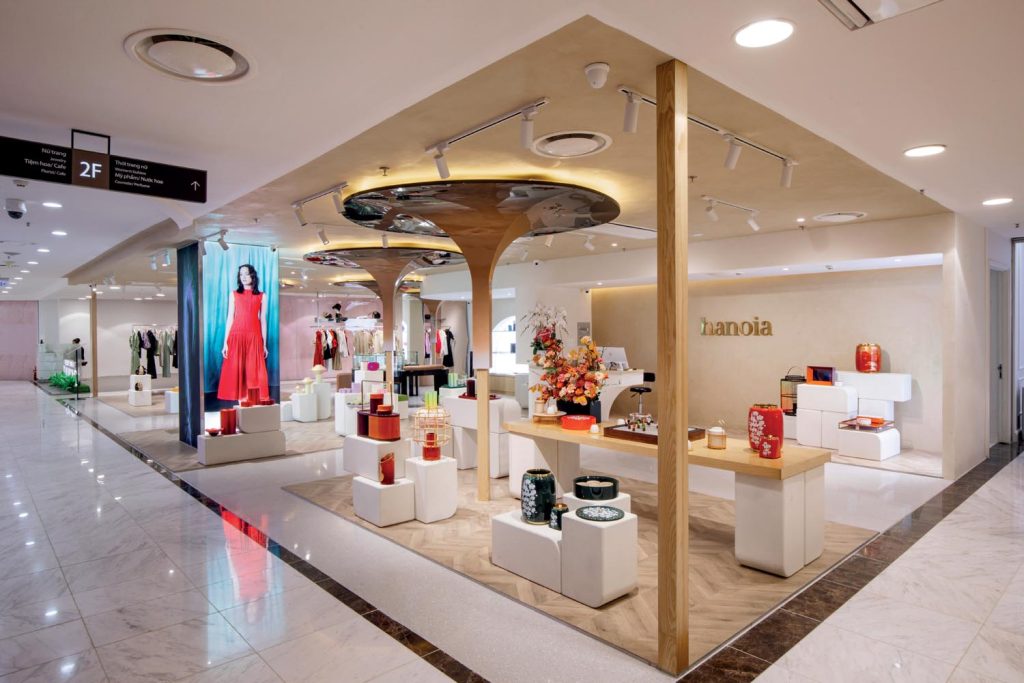 After producing lacquer items for a super luxury fashion house since 1997, Openasia launched Hanoia in 2016 to capitalize on the strengths of Vietnamese craftsmanship and traditional heritage. With their youthful colors and eye-catching designs, they bring new appeal to the market. "The big brands have taught us a lot, from color mixing to design, story telling, or marketing," said Mrs. Nhung, who was dressed in a black Lanh My A silk gown, a handmade product of the company. Openasia intends to market its own brands in foreign markets.
Mrs. Nhung focuses on developing human resources, leadership teams, and corporate culture based on five pillars that are equivalent to five fingers on one hand: positive attitude, passion, excellence, creativity, and sustainability.
"The most important thing I've learned from working with big brands, particularly family-owned ones, is that they have very strong legacies and values that are passed down from generation to generation. They remain committed to product excellence, with no regard for profit. That's something I find very touching," Mrs. Nhung said. Many of the Openasia brands distributed by Tam Son are owned and operated independently by long-standing families. It also makes them more concerned with laying the groundwork for long-term development for the next generation. Two of the co-founders have already returned.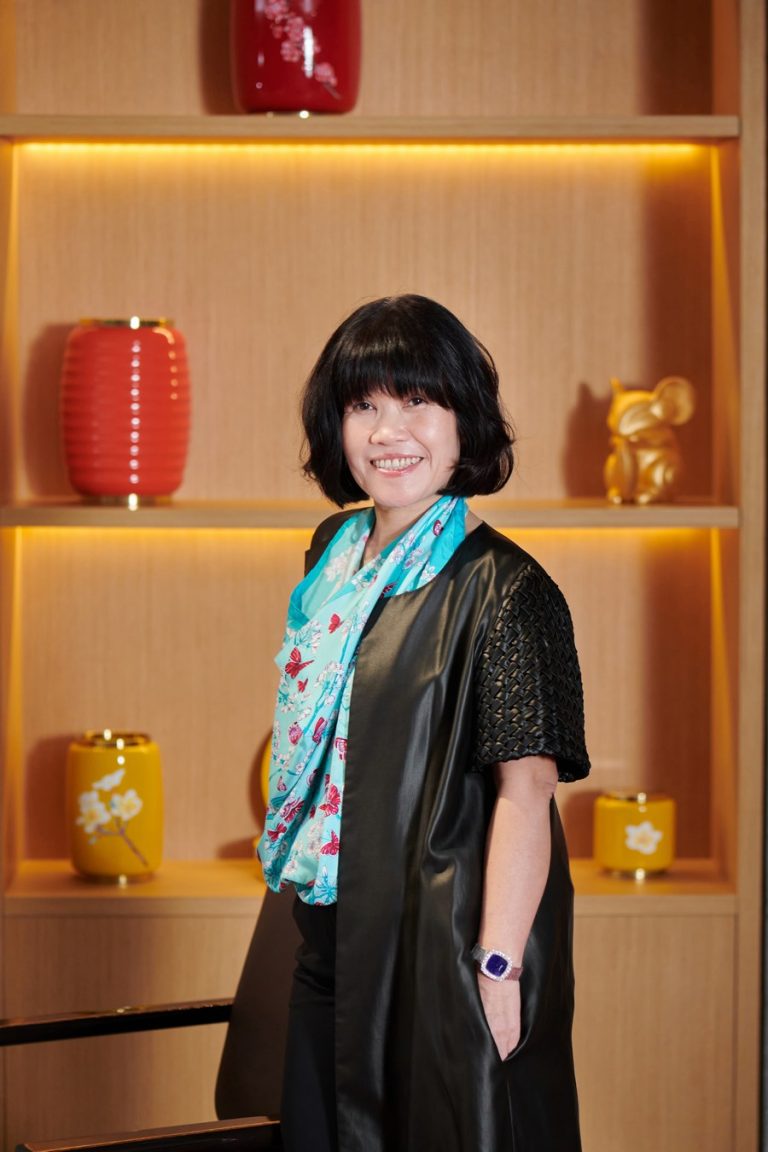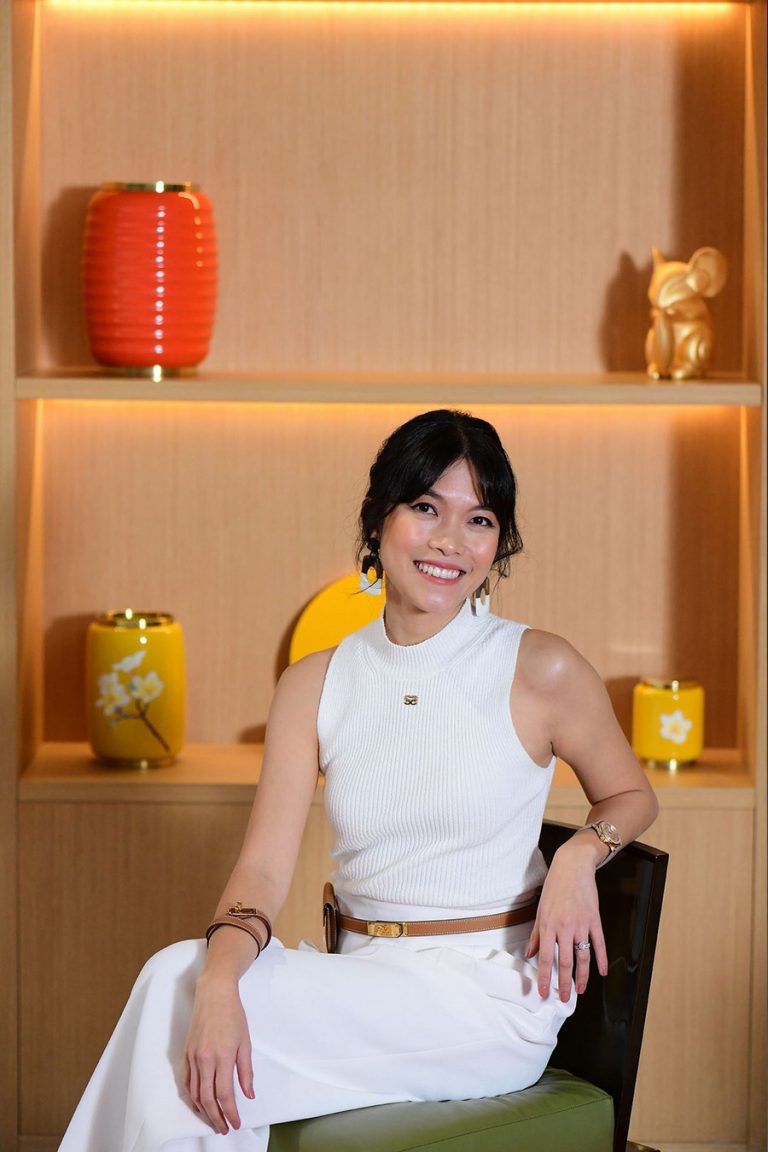 After 14 years of studying and working abroad, Dinh Mai Linh, 33 years old, daughter of Mrs. Nhung, has been the CEO of Tam Son, a business segment with over 500 employees, for a year now. One of Mr. Christian's sons was working at the Press Club restaurant.
"In terms of people, I admire the three founders for their energy. They are always open, eager to learn, and enjoy exploring new things and opportunities," Mai Linh said. What is it that has kept the founders together for nearly 30 years? "We have mutual trust and respect. When one of us has a different opinion than the other two, we assume that the person with the opposite opinion is smarter than us. We pay attention to one another. This is extremely rare" Mr. Dai Tu said.
Christian stated that he wanted to include the phrase "we care – we care about each other". Partnerships with ultra-luxury fashion houses and high-end brands help to keep all three fresh, and their curiosity and eagerness for life also leads to good opportunities. "Every day, we learn more about brands. They are leading me with all of their hearts. It's my luck", Mrs. Nhung explained.
The first generation of Openasia Group customers has reached the age of 60, and they are continuing to expand their customer base to the younger generations of Gen Y and Gen Z. New brands with young aesthetic tastes from Korea have been introduced. Customers are much more cautious when traveling and shopping, and the Internet helps customers connect and provide a wealth of information and knowledge.
"The market will continue to grow because there is a demand for it," Mr. Christian de Ruty predicted. They will concentrate on raising the quality of Openasia's products and services, making the company more appealing, and attracting qualified personnel to participate. Then, expand into areas that can add value to customers, and create or participate in the creation of local brands that are meaningful to Vietnamese people. "We have to put a lot of diligence to enter the luxury goods business. All of our activities, time, efforts, and lives are spent building this ecosystem brick by brick. We will not change our operations and will continue to do so", Mr. Dai Tu stated.