Tom Trandt is a talented and young Vietnamese designer best known for his brand Moi Dien. Since the launch, Tom Trandt and his brand Moi Dien have captured the hearts of people in Vietnam who love fashion and work in the fashion industry. In a new role – Art Director of Hanoia, the young designer has high expectations for his time working with this traditional handicraft brand, specialize in lacquer.
Tom Trandt's endless fashion journey
Tom Trandt's fashion career is a series of uninterrupted days. After graduating from Parsons School of Design with a fashion design degree, Tom Trandt returned to Vietnam and began developing his own brand Moidien in 2016. Tom also received a huge number of notable achievements when studying at Parsons – one of the best fashion design schools in the world.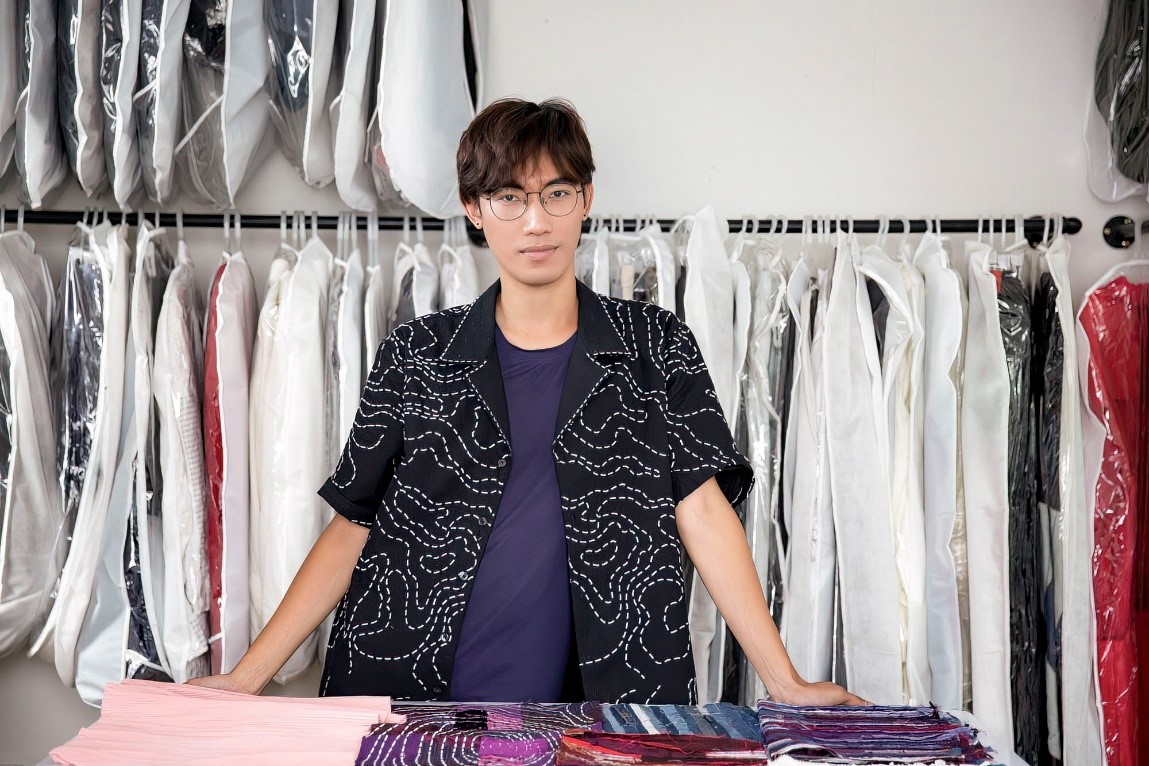 The way he presents his designs embodies the spirit of daring – daring to think, daring to do, and daring to strive for perfection. Tom's brand has been embraced by fashionistas all over the world. Through the released collections, his new perspective on style and the image of young people took shape. Moidien's popularity is reflected in specific sales, not just media accolades.
Tom Trandt "breaks" the familiar forms of clothes to create unique designs with his own style. He employs Moidien to unleash "rebellion" through his own aesthetic philosophy. His "rebellion" is clearly expressed in designs and the messages, which are delivered in a subtle but bold manner.
Introducing modern fashion personality into traditional craftsmanship
When Tom Trandt was appointed Art Director at Hanoia, a brand known for traditional Vietnamese handmade lacquer products, he stated, "Working in a craft house such as Hanoia is a fantastic opportunity. Not all young designers have the chance to work in such a unique "pressure" environment on a continuous basis. Hanoia provides me the opportunity to become a more versatile designer who is not restricted to a single design style".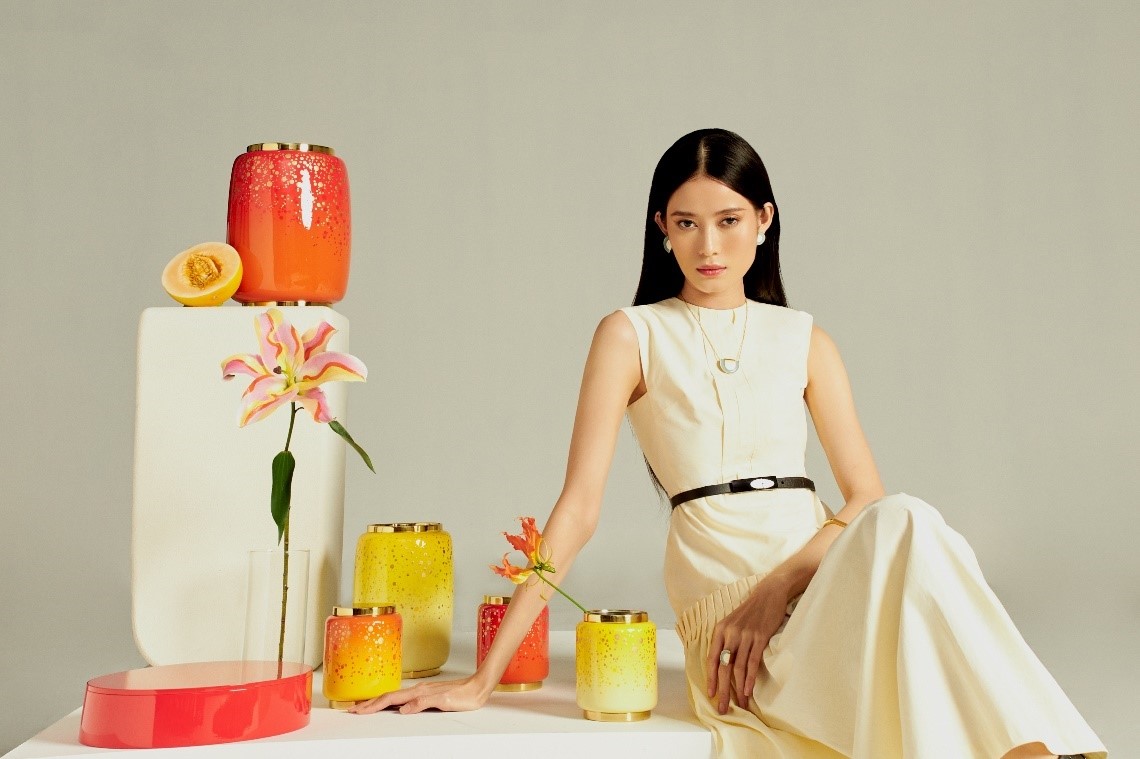 Hanoia is a handcrafted house with traditional values that are always present in its one-of-a-kind product sets. Hanoia, with the mission of preserving traditional craft techniques, wins the hearts of those who appreciate long-lasting beauty. Rather than following fashion trends, Hanoia takes the time to learn each material and technique, laying the groundwork for manufacturing products that meet timeless aesthetic standards. As an outstanding handicraft house, Hanoia does not intend to rest on its laurels, but instead has a long-term plan for growth in the near future, with the goal of becoming an international fashion house.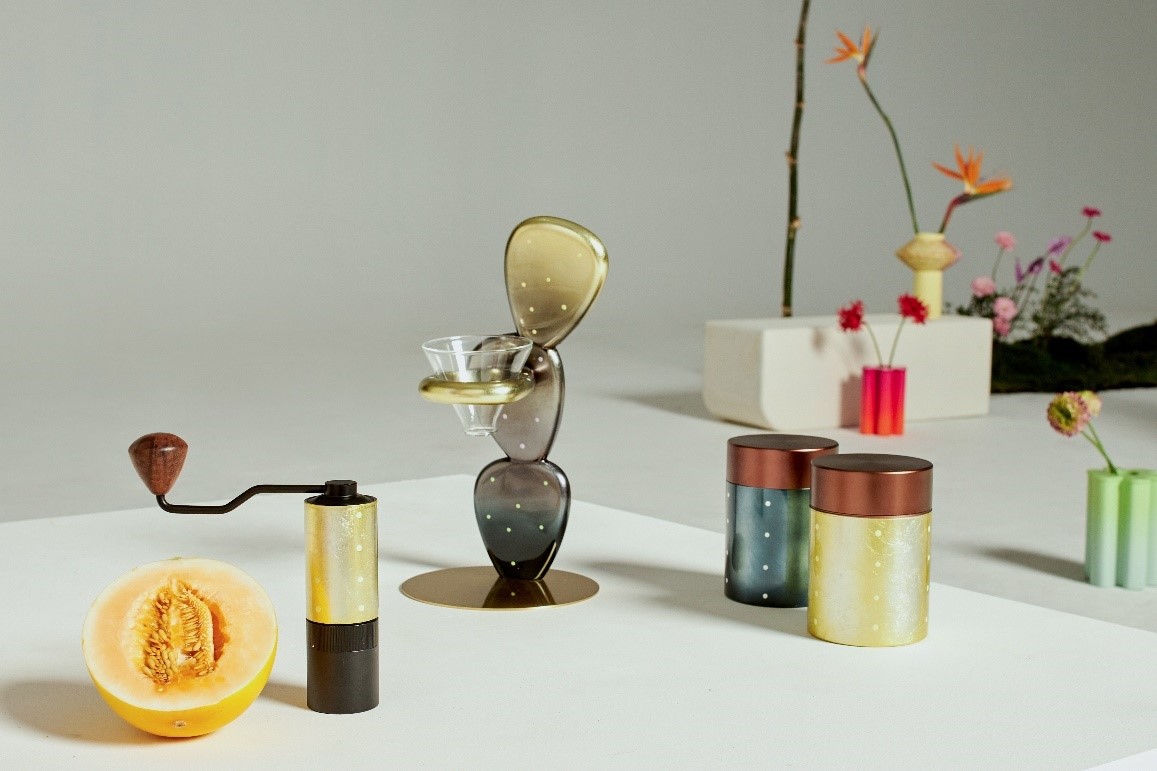 The pairing of Hanoia and Tom Trandt is an audacious move for a brand like Hanoia, attempting to reach out to a younger clientele. Customers at Hanoia come from all generations, but they all share a special love for traditional culture and know how to appreciate beauty. "Hanoia aims at a young community in big cities, over 30 years old," said Tom Trandt: "In my imagination, they are very active people who love to try new things and are always looking for ways to enrich their spiritual life."
Although Tom Trandt is unfamiliar with lacquer or Lanh My A – the pride of Hanoia, but he admits that he will need more practice and experimentation in the future to truly understand the spirit and character of Lanh My A. As a young designer, Tom looks forward to new challenges because that is how he pushes himself. Hanoia believes that entrusting the brand's future orientation to an inexperienced young designer with the brand's core values will bring many interesting surprises in the future.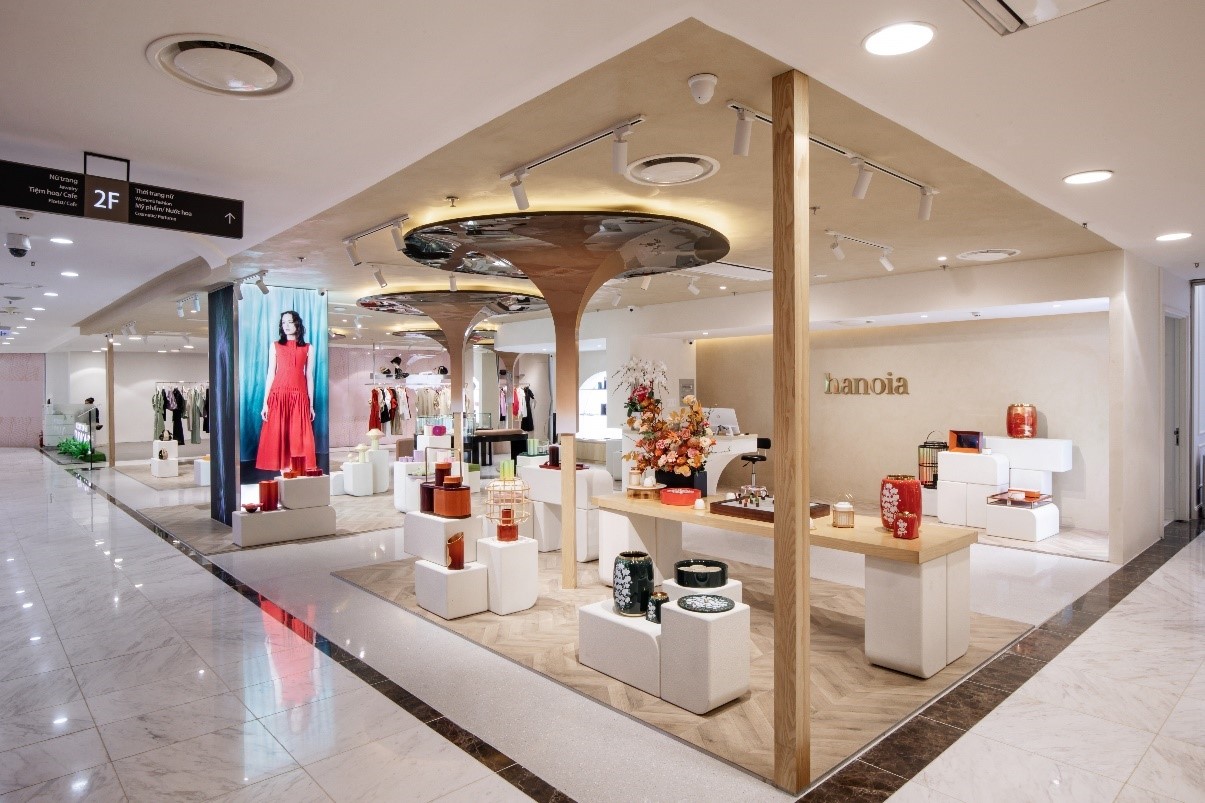 Hanoia also recently opened the brand's newest flagship store at Diamond Plaza Shopping Center (Ho Chi Minh City), ushering in a new and youthful Hanoia 2.0 look. The open space with unique design elements highlights the display areas, providing a new brand experience while also conveying a youthful spirit to everyone.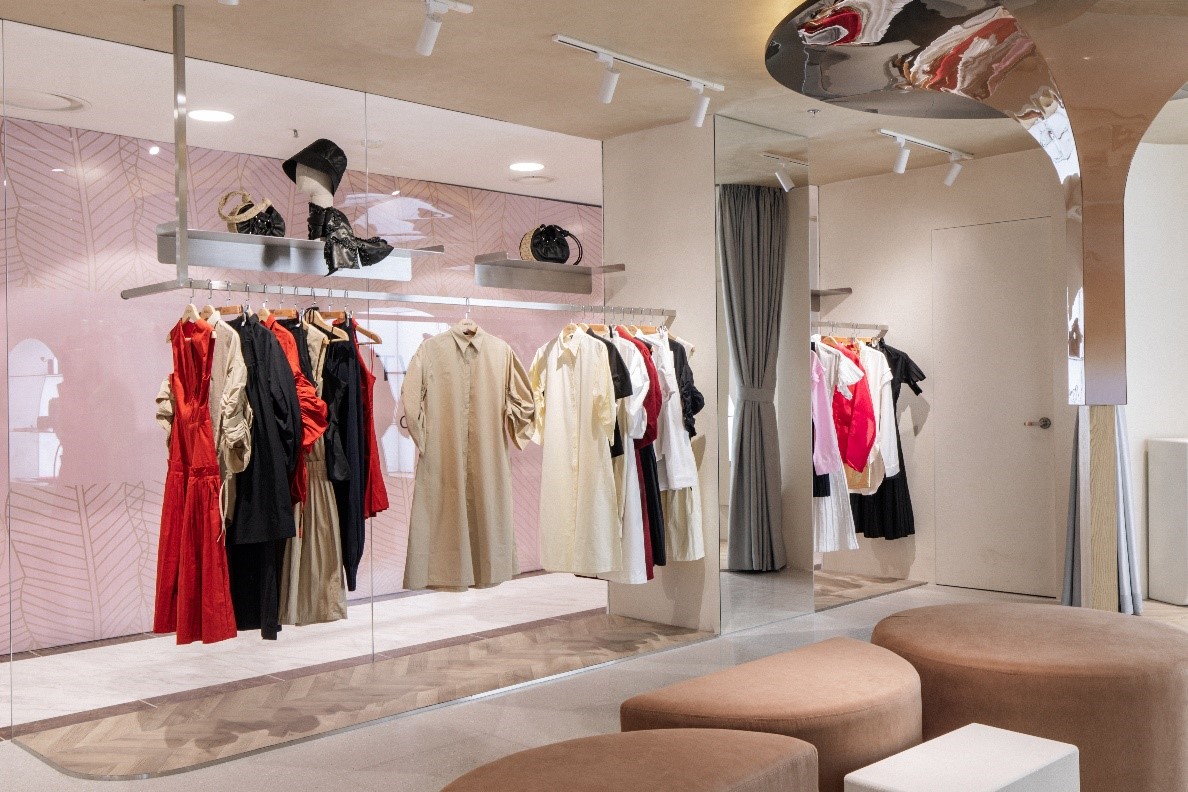 "Always finding ways to surpass the norm is a lifestyle, which is inherently human nature. Youth is defined by recklessness and an exploratory spirit. With the first collections, I focused on trying to find a new way of writing from familiar words. Once I've mastered the technique, I'll be able to incorporate my own voice into the product and hope that my personality in Hanoia comes across more clearly", Tom Trandt shared.